2016 ACT International Conference
Portland OR
Jul 30 - Aug 3, 2016
ACT's International Conference is one of the largest gatherings of Transportation Demand Management (TDM) and shared-use mobility professionals in North America and regularly attracts over 400 attendees from across the United States, Canada, Europe, and Australia. Attendees include individuals from major employers, departments of transportation, municipalities, transportation management associations, metropolitan planning organizations, consultants, transit agencies, vendors, and other shared use mobility providers.
We are excited to use Whova as our event management solution.
Attendees please download the Award-winning Whova event app to access:
Interactive agenda
Logistics
Shared Documents
Event Announcements
Attendees Profiles
Attendee Interactions
Click here
to check all Whova's benefits.
Crissy Ditmore
Government Account Executive, vRide
Bio: @transitsherpa
Gabe Klein
Special Venture Partner, Fontinalis Partners
Bio: Gabe Klein has always viewed his work as a canvas to create a contribution, and is inspired by ventures that have a triple bottom line benefit, vs. strictly profit focused. For this reason Gabe works on projects that invoke his passion, and that offer a product or service that provides something positive for the future. He has worked in leadership roles in Transportation, Technology, Consumer Services and Consulting.
Jarrett Walker
President and Principal Consultant, Jarrett Walker & Associates
Bio: Jarrett is an international consultant in public transit network design and policy, with over 20 years of experience planning public transit. His firm provides transit planning and executive advice to clients worldwide. He is a well-known innovator in leading the redesign of transit networks, in describing transit issues to the public, in building values-based policies and standards, and in running fun, interactive design processes for transit plans. His book, HUMAN TRANSIT:HOW CLEARER THINKING ABOUT PUBLIC TRANSIT CAN ENRICH OUR COMMUNITIES AND OUR LIVES, offers an introduction to transit issues, designed to help form clearer views that reflect their own values.
Adrian Bell
Manager, Transportation Demand Management, TransLink
Adrian Pearmine
National Director for Smart Cities and Connected Vehicles, DKS Associates
Alex Mehn
TDM and Outreach Specialist, Community Transit
Andrew Salzberg
Head of Transportation Policy and Research, Uber
Ann Sutphin
Strategic Advisor, Travel Options Lead, City of Seattle
Audrey DeBarros
Executive Director, 36 Commuting Solutions
Barbara Laurenson
Program Coordinator, Metropolitan Transportation Commission
Brian Shaw
Director of Parking & Transportation, Stanford University
Brie Becker
Senior Associate, Nelson Nygaard
Carli Paine
Land Use Development and Transportation Integration Manager, San Francisco Municipal Transportation Agency
Carol Cooper
Supervisor, King County Metro
Carolyn Newsome
Vanpool Manager, Intercity Transit
Caryn Walline
TDM & Outreach Specialist, Community Transit
Cathy Cibor
TDM Associate, Alta Planning + Design
Chester Knapp
Senior Planner, City of Redmond
Dan O'Donnell
Director of Account Services, Odonnell
David Lieb
Parking Consultant, Walker Parking Consultants
David Straus
Executive Director, Association for Commuter Transportation
Diana Kotlet
Executive Director, Anaheim Transportation Network
Eileen O'Donnell
Creative Director, Odonnell
Glenn Gadbois
Executive Director, Movability Austin
Hannah Faires
Outreach and Events Coordinator, Commute Seattle
Heather McCarey
Executive Director, Explore Washington Park
Holly Parker
Principal, Nelson\Nygaard Consulting Associates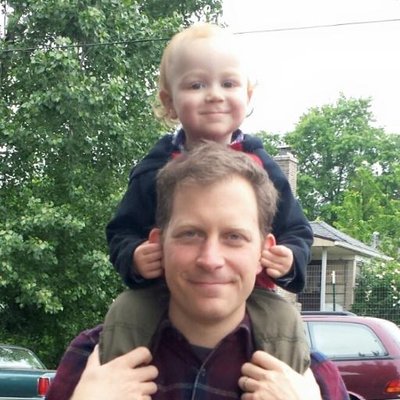 Ian Stude
Director Of Transportation, Portland State University