2016 Miller Center GSBI Investor Showcase
Santa Clara CA
Aug 18, 2016

You are Invited to the 2016 GSBI Investor Showcase
You are cordially invited to attend Miller Center for Social Entrepreneurship's GSBI Investor Showcase at Santa Clara University on August 18, 2016. This is an invitation-only opportunity to take part in the journey of 18 social entrepreneurs tackling poverty across Africa, Asia, and Latin America.
Join us in supporting this cohort of mission-driven enterprises primed for scale. By August, the presenting organizations will have been working with Silicon Valley executive mentors for seven months, instilling operational excellence and investment readiness into their validated ventures.
Check out the GSBI Accelerator cohort and order now to secure your seat.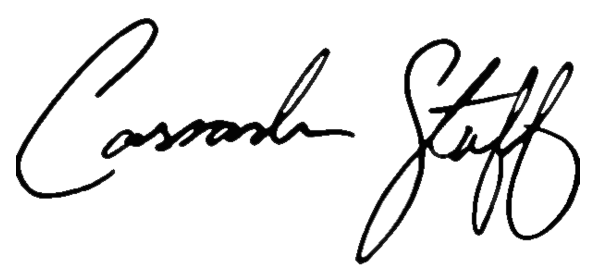 Cassandra Staff
Program Director, GSBI
Miller Center for Social Entrepreneurship
Agenda:
9:30 AM Registration & Refreshments
10:00 AM Welcoming Remarks, Entrepreneur Pitches (1st half)
11:20 AM Intermission/Break
11:40 AM Entrepreneur Pitches (2nd half)
12:30 PM Lunch and Networking Reception
2:00pm 1:1 Investor Meetings & Press Meetings
Our Partners: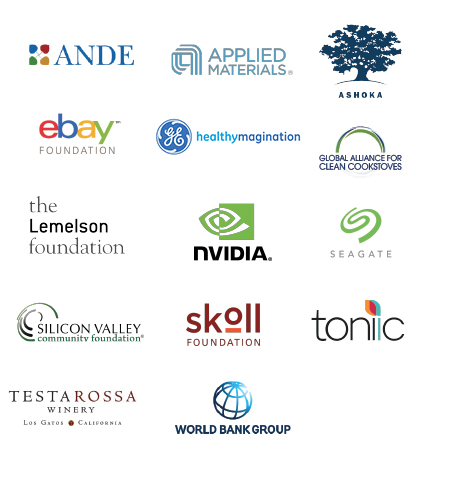 We are excited to use Whova as our event management solution.
Attendees please download the Award-winning Whova event app to access:
Interactive agenda
Logistics
Shared Documents
Event Announcements
Attendees Profiles
Attendee Interactions
Click here
to check all Whova's benefits.
Alicia Wallace
Social Entrepreneur, All Across Africa
Bio: All Across Africa brings the best of business practices through market development, training, and teaching to producers in Africa; most important, All Across Africa connects these producers to our developed external markets.
Alloysius Attah
Social Entrepreneur, Farmerline
Bio: Farmerline provides accurate and timely agricultural information to farmers and provides technology to stakeholders to increase their efficiency.
Cassandra Staff
Director of GSBI Programs, Miller Center
Bio: Cassandra Staff was raised in a home in East San Jose and on a boat in Baja California and the Pacific Northwest. An appreciation for diversity and global communities was planted at an early age between her travels to visit family in Malaysia, living in Mexico, and attending some of the most culturally diverse schools in the country. Cassandra has been with the GSBI since 2010, when she first learned about social entrepreneurship through Santa Clara University's MBA program. There, she was able to combine her business training with her passion for doing good and supporting the under privileged and under resourced around the world. Through her work with Miller Center, she has had the honor of working with over 100 social entrepreneurs directly through GSBI programs. She hopes it will be at least 1,000 before her 10-year anniversary. Between work hours, Cassandra plays volleyball, cooks vegetarian food for friends and family, goes to live shows, and spends time with her dogs, chickens, and wonderful family.
Fermin Reygadas
Co-Founder, Executive Director, Cántaro Azul
Bio: Cántaro Azul develops and brings to scale safe water solutions in rural and peri-urban communities.
John Kohler
Impact Capital, Santa Clara University
Bio: John is a mentor to Social Entrepreneurs at the Global Social Benefit Incubator and now serves as an Executive Fellow at Santa Clara University's Center for Science, Technology and Society. He has recently been added to the Center's Board of Advisors. John manages technology investments through Redleaf Venture Management. He is specialized in technology product formation with a focus on Internet and Life Science startups since 1994. John spent twenty years in executive level positions in sales operations, product division general management and worldwide customer support at technology corporations including Hewlett Packard, Silicon Graphics and Convergent Technologies/Unisys. He is a founding executive of Netscape Communications and the founder of Redleaf Group. John is on the board of Redleaf Group, chairman of the board at LucidMedia, and serves as board member and CEO of Lumicyte. He previously led investments at AdRelevance (JMXI), Mosaic Communications (TWX), NetGravity (DCLK), RedCreek Communications (SNWL), and Wireless Online. John is a managing member of the UCLA Venture Capital Fund and serves on the UCLA Sciences Board of Visitors. He has also served on the Advisory Board for the International Institute of Multimedia (IIM) at Leonard di Vinci University in Paris.
Joseph Nkandu
Social Entrepreneur, NUCAFE
Bio: NUCAFE empowers coffee farmers in the value chain to meet the needs of their families, coffee buyers, and society.
Ravi Agarwal
Founder & CEO, engageSPARK: World's EASIEST Calls (IVR) & 2-Way SMS
Bio: engageSPARK enables organizations to build and launch interactive mobile campaigns to dramatically extend the reach and impact of their social change programs.
Shantanu Pathak
Social Entrepreneur, CareNX
Bio: CareNX develops technologies to quickly deliver healthcare services to remote patients using mobile platforms.
Thane Kreiner
Board Member, BioBricks Foundation
Bio: Thane has served as Executive Director of Miller Center for Social Entrepreneurship at Santa Clara University since 2010, where he is also Professor of Science and Technology for Social Benefit. Thane was previously Founder, President, and CEO of PhyloTech, Inc. (now Second Genome) as well as Founder, President, and CEO of Presage Biosciences, Inc. Thane was the start-up President and CEO for iZumi Bio, Inc. (now iPierian). Prior to his efforts as a "parallel entrepreneur", Thane spent 14 years in senior leadership roles at Affymetrix, Inc. Thane currently serves on the Board of Directors for the BioBricks Foundation and as a Board member for Didimi, Inc.. Thane earned his MBA from the Stanford Graduate School of Business; his Ph.D. in Neurosciences from Stanford University School of Medicine; and his B.S. in Chemistry from the University of Texas, Austin.
Vava Angwenyi
Founder & Chief Coffaholic, Vava Coffee Limited
Bio: Vava Coffee contributes to better future prospects for smallholder farmers, women, and the coffee industry as a whole.
Emma Colenbrander
Co-founder, CSO, Pollinate Energy
Katy Ashe
Social Entrepreneur, Noora Health
Marc Henrich
Social Entrepreneur, Solubrite
Mohamed El-Kamel
Managing Director, AYB-SD
Sonali Mehta-Rao
CGO, Awaaz.De
Tania Laden
Social Entrepreneur, LivelyHoods
Michael Engh
President, Santa Clara University
Michael Lwin
Managing Director, Koe Koe Tech