2017 - The M.R.S. Factor
Laurel MD
Jan 27 - 28, 2017
JANUARY 27-28 2017
This year's annual conference is entitled "M.R.S FACTOR", which is a charge to wives to mentally and physically embellish their marriages with boldness, passion and power.
The goal of the conference is to teach wives how to be bold according to biblical principles, how to be passionate in and outside of the bedroom and how to cultivate a powerful bond within their marriages.
We are excited to use Whova as our event management solution.
Attendees please download the Award-winning Whova event app to access:
Interactive agenda
Logistics
Shared Documents
Event Announcements
Attendees Profiles
Attendee Interactions
Click here
to check all Whova's benefits.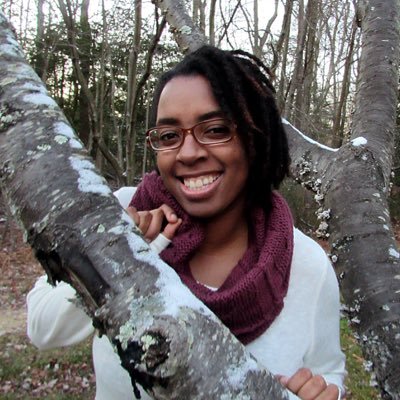 Ashley Gilbert
Life Coach Spiritual Encourager, Speaker, I Can Coaching
Bio: Ashley Gilbert founder of I CAN and GROUND ZERO is a Dance/Movement Life Coach. As well as Sexual Addiction Partners Coach. She has taught interpretive, hip hop, and inspirational/motivational dance for over 11 years. Ashley has a passion to bring about self-awareness and empowerment through movement, color therapy and life coaching in women of all ages. Ashley teaches all her classes and workshops with one thing in mind; to help women combat negative self perceptions and walk and move in confidence and self love beyond the dance floor. Her classes are unique, fun, and life affirming. Ashley is first and foremost committed to her family. A wife to her best friend, mother and homeschool teacher of 3 wonderful children. Ashley and her husband also birthed, Ground Zero. A ministry from the years of struggle and pain of sexual addiction in their marriage. They now lead groups, discussions and provide resources to help people walk in Freedom from the bondage of sexual sin.
Gail Crowder
BSB Founder/One Sexy Wife, Gail Crowder Inc/Bringing Sexy Back To The Marriage
Bio: Gail Crowder is a wife of 28 years, mother of two and the Founder and President of Bringing Sexy Back to the Marriage (BSB). BSB is a conference dedicated to the spiritual and sexual enhancement of marriages for the modern-day wife. Gail has been responsible for spicing up thousands of marriages through the BSB conference and continues to change lives every day. An author, stylist and consultant; Gail has appeared on dozens of television and radio shows as a specialist and seasoned lifestyle expert. In addition to BSB, Gail Crowder has founded several other enterprises including, Gail Crowder, Inc., a full service image consulting firm in Maryland; One Sexy Wife, which currently offers specialty novelty items and apparel; and Glamour At Its Latest (G.A.I.L), an image consulting brand dedicated to transforming its clients through its motto of "Your Life, Your Style Your Image". With over two decades of professional experience in the styling and image industry, Gail dedicates her time to building the self-perception, public image, spiritual values and individual life purpose of her clients. As a member and former Vice President of Education for the Washington DC Chapter of the Association of Image Consultants International, Gail has authored five books, "Your Purse Sized Fashion Guide", "Chronicles of Real Sexy Wives" , "Tall Glass of Water", "Bringing Sexy Back To Your marriage" and NEW release "KEEP YOUR LEGS OPEN" . Her extensive educational, professional and personal experience and commitment to community makes her a highly regarded teacher, speaker and workshop facilitator
Kim Reed-Butler
Owner, Michele's Healing Hands
Bio: Kim, who claims New York and New Jersey as home, has been living in the Maryland area since 1991 along with her husband, Reggie. Kim and Reggie have been married for 30 years. They are the proud parents of 3 sons and 1 daughter-in-law, Philip and his wife, Curtresse, Travis and Jarrhett. As a young child, Kim's plan was to become a doctor but after having her youngest child, she decided to attend Dudley Beauty College in Washington, DC. She's now a licensed Senior Cosmotologist. Though becoming a cosmetologist was not a part of the "plan", it's become her passion and she's been in the industry for 20 years. Kim's passion for healthy hair has pushed her to educate herself to become an industry expert. She stays abreast of the latest trends, cutting styles and techniques, as well as make-up artistry. This has enabled Kim to focus on the changes and improvements of the products she chooses and strongly endorses. Kim strongly emphasizes the importance of healthy hair and why you need to have someone who is not willing to compromise the integrity of your hair. Her motto is "if your hair is healthy you can do anything you like with it." Along with her Senior Cosmetology license, Kim plans to pursue additional opportunities in cosmetology education. Of the all facets of her profession, Kim thoroughly enjoys personalizing haircuts, colors, and hairstyles according to you lifestyle – this makes her heart sing. Now Kim, along with her husband Reggie, have expanded her healthy hair passion to include the whole body….they have become Independent Wellness Coaches with Herbalife International. They've added another motto, "if your body is healthy you can do anything you like with it." Their goal is build a better you from the inside out…the healthy way. They create nutrition plans for those who want to lose weight, gain weight, gain lean muscle or just be healthier. They commit themselves to your journey by coaching you to your finish line. Kim wants you to look good and feel good!
Sebrena Lowe
Coach, Post Play Basketball
Bio: Sebrena Lowe is fondly known as the "Worshiping Warrior" and recognizes and often states "I get to do this", to break open the atmosphere for God to move, to see God's people worship Him with no limits. She was ordained to minister the word of God in October 2005, as well as trained extensively in inner healing and deliverance ministry and has passionately continued to grow and move forward in the will of God. She has been working in ministry for over 15 years alongside her husband, Michael. Two of her greatest passions aside from God and family are marriage and worship. She hosts monthly Soaking Services that usher people into the presence of God to experience a new level of intimacy. Sebrena Lowe and has been married for 14 years to Michael Lowe. They have four gifted children
Trenace Richardson
Founder, REAL Women
Bio: Rev. Dr. Trenace Nicole Richardson, loving known as Nikki by family and friends, is a native of Chesapeake, Virginia. Trenace recognized her call to the music ministry at a very early age and has since recorded with several local recording artists. She acknowledged the call to preach the gospel while in college. Dr. Richardson served faithfully in church executive leadership for several years before deciding to go back into higher education full-time while at the same time using her expertise to help other churches, organizations, and individuals excel in the areas of servant leadership and leadership development. Trenace's ministry experiences have included overseeing Christian Education, leading praise and worship, conducting ministers' trainings, and teaching Bible studies for all age groups. Trenace earned a doctoral degree in Higher Education Administration at The George Washington University. Her dissertation focused on the impact of spirituality on the leadership practices of African American women college presidents. Trenace previously worked on Capitol Hill as a WREI Congressional Fellow for Congresswoman Carolyn Cheeks Kilpatrick of Michigan's 15th District. Trenace is now a Campus Dean and award-winning professor at Strayer University in Washington, DC. She is a proud member of the Delta Sigma Theta Sorority, Inc. and has won several local and national beauty pageants using them to fund her educational pursuits. Most recently, Dr. Richardson founded REAL Women, a ministry support for women who serve others. REAL Women conducts monthly Bible studies, conference calls, outreach efforts, and a mentoring network to encourage and empower women of all ages. Dr. Richardson is a published author and has several writings in the works. She has written on the spirituality and leadership practices of Black women college presidents, servant leadership, spirituality in the workplace, and leadership development, among other topics. Recently, one of her sermons was featured in a publication entitled, These Sistas Can Say It! Trenace's call to ministry is firmly based in the Word of God, specifically II Timothy 4:2-5. She is committed to being an effective disciple and witness for the Lord, Jesus Christ and determined to complete the ministry God has entrusted within her. Trenace is blessed to be the wife of Gregory Richardson; they have two beautiful children, Nhi'ya and Nigel.
Kimberly VanKline
Executive Chef/Owner , Passion For The Palate
Bio: Chef Kimberly VanKline was born at the crossroads of haute cuisine and comfort food. Her grandmother, a product of the Harlem Renaissance and a well-traveled, classically-trained chef, saw talent in the young Van Kline, and taught her both Continental/French cuisine, as well as traditional Southern cooking from a very young age. By the time Chef VanKline launched her catering company, "PASSION FOR THE PALATE", in 2009 she had been cooking and perfecting recipes for more than 30 years. Chef VanKline's time as chef at Chef Jean Georges Vongerichten's restaurant Jean Georges NYC became the springboard for her unique style and innovative use of elements from all culinary disciplines: the attention to detail, fresh, quality ingredients, and sophistication of haute cuisine, with the relaxed richness, complexity and intense flavors of her Harlem roots. "PASSION FOR THE PALATE " was an immediate success, purely via word-of-mouth — Illustrious clients include Oscar & Grammy-winning artist Common, (Rapper/Actor); Arthur Sulzberger, (NY Times CEO); Ronald Lauder , ( Estee Lauder CEO); Stacy London, (TLC's What Not to Wear); Steve Harvey, (Celebrity TV/Radio show host); The NBC Network, VH1's Love & Hip Hop New York, Design Within Reach , Black Enterprise Magazine, The Lexus Corp, Bronner Brothers, Shannon's Share Foundation, William & Park, (and a family with royal ties). With a line of seasonings and her first cookbook in the works, Chef VanKline is fast-tracking her trajectory as a rising star in the culinary universe and the art of living well. Chef VanKline has appeared on television as a contestant on ABC's "The Taste" as well as The Food Network TV series "Beat Bobby Flay."
Sonya J. Wells
Lifestyle Transformation Strategist & Speaker, Live Free with Sonya J. Wells
Bio: Sonya J. Wells, an in your face, deal with it, keep it real coach, mentor and minister, countless women have been impacted through her unique style of coaching and mentoring. As a transformational lifestyle strategist Sonya is both compassionate and confrontational when it comes to making a difference in the lives of women. Sonya is certified Christian Coach and Spiritual Counselor and has been working with women for over 20 years. She received her certification through Professional Christian Coaching and Counseling Academy and Ministerial Training and licensing from the Potter's House School of Ministry in 2001. She is an Ordained Minister and Prophet and was ordained through Breakthrough International Ministries under Apostle Barbara Wentroble in 2005. She was recently certified as a TED* Practitioner, which stands for The Empowerment Dynamic*, a positive alternative to the stress-provoking roles of the drama. She is the founder of Drama Free Living Coaching & Empowerment for Women; she defines drama as a constant unscheduled flurry of events that create confusion, distraction, and frustration which leads to an unproductive lifestyle. She is a woman on a mission, her passion is to transform and empower women with truth. It is through her transformational seminars, conferences and community events that she endeavors to make a difference in the live of those she reaches! Her signature seminar "Live Drama Free" is impacting women all over the country. Sonya has been married for 30 years to her high school sweetheart, Arthur Wells; they have three daughters and two beautiful granddaughters.
Bio: About Kiki Ramsey Kiki Ramsey is a professional speaker, author, personal and executive coach. Her transformational strategies help people overcome limiting beliefs caused by fear, and find deeper purpose through harnessing their courage to create the lives they desire. She is the CEO of Kiki Ramsey International and the founder of Get Courageous, a personal development seminar designed to help people transform their lives and career. She is author of Get Courageous Now: A Woman's Guide to Finding Her Passions and Purpose in Life and The Get Courageous Now Journal both offering women a step by step guide to radically breakthrough the mindset of fear. Through Kiki's own transformation she role models living a life of purpose, confidence, and courage. Kiki is a sought after keynote speaker and she coaches leaders to achieve higher personal and professional success. She has worked with organizations such as National Oceanic Atmospheric Administration (NOAA), Naval Sea Systems Command (NAVSEA), Berea College, National Association of Orthopaedic Nurses, George Mason University, American Woman's Society of Certified Public Accountants and National Association of Adventurous Black Women, to name a few. She is so passionate about helping people succeed she has also spoken in places like Kenya, Ghana and the Dominican Republic to women in oppressive situations to empower them to live courageously despite their conditions of poverty. She has been featured on radio, various digital media outlets, and in Fearless Magazine. Kiki has a Master's in Social Work from the University of Georgia and holds a second Master's degree in Positive Psychology from Life University in Atlanta. Her B.A. is in Child Development and Family Studies from Berea College in Kentucky. She is a member is the National Speakers Association and the Harvard Medical School Institute of Coaching.
Sonia Benson
Healer/Intimacy Coach/Sexpert, Dewing You