2017 IACP Annual Conference
Louisville KY
Mar 3 - 5, 2017
Every year for the last 38 years, IACP has held a conference where food-focused pros – that means you -- come together to learn, teach, connect, grow, advance and otherwise turbo-charge their careers, no matter what stage you're at—newbie, on-the-cusp, 20-year veteran ready for new opportunities. Join us for three days and nights of immersion workshops, insider food tours of our host region, educational sessions on must-know topics by must-hear speakers, plus face-to-face access with media, brands, sponsors, and industry thought leaders like Dorie Greenspan, Sam Sifton, and Molly Yeh.
We are excited to use Whova as our event management solution.
Attendees please download the Award-winning Whova event app to access:
Interactive agenda
Logistics
Shared Documents
Event Announcements
Attendees Profiles
Attendee Interactions
Click here
to check all Whova's benefits.
Amber Stott
Founder & Executive Director , Food Literacy Center
Bio: Founding executive director of the nonprofit Food Literacy Center, inspiring kids to eat their vegetables. Freelance food writer. Named one of 20 people saving the planet by Food Tank and a TEDx Changemaker Fellow.
Amy Collins
President, Squid Ink Literary Agency
Bio: Amy Collins is a literary agent focused on cooking and lifestyle books.
Andrea Nguyen
Author & Publisher, Vietworldkitchen.com
Bio: Author, editor, cooking teacher & consultant My fifth book due in early 2017: The Pho Cookbook (Ten Speed Press)
Annelies Zijderveld
Founder, Citron Presse Creative
Bio: I'm a cookbook author and food writer who also works with brands on bringing their stories to life through effervescent content creation, curation, and digital media management. I teach cooking classes and if anybody is planning to karaoke at conference, let me know so I can dust off my go-to song.
Beth Kracklauer
Food and drinks editor, The Wall Street Journal
Bio: Beth Kracklauer is food and drinks editor for The Wall Street Journal's Off Duty section, where she won the 2014 James Beard Award for Food Coverage in a General Interest Publication. Prior to joining the Journal, she was an editor at Saveur, Gourmet, and other publications. Find her on Instagram and on Twitter @bethkracklauer.
Casey Benedict
Owner of Kitchen Witch LLC, Kitchen Witch
Bio: Casey Benedict revolutionizes lives, businesses and industries in the creative culinary space through captivating innovation. Where the world sees problems, she sees delicious opportunities. Her fresh perspective is a blend of pioneering ideas and artful solutions. She's always on the hunt for a good tamale.
Casey Markee, MBA
On-Staff SEO Expert, Food Blogger Pro
Bio: Casey Markee is the Founder of the San Diego-based digital consultancy Media Wyse and the Lead SEO Consultant and head of FastAnswer Support for the industry-leading SEO education site, Search Engine News. Casey has over 16 years experience in the fields of SEO and digital marketing and has trained internet marketing teams on five continents. Simply Recipes, SteamyKitchen, LeitesCulinaria, and FoodBloggerPro are just a few of the many well-known sites for which he has consulted.
Chandra Ram
Editor, Plate Magazine
Bio: Chandra Ram worked as a cook before turning to food writing and editing Plate, an award-winning food magazine that challenges chefs to take food further. She holds degrees in journalism and culinary arts, is a member of Les Dames d'Escoffier and the James Beard Foundation Award chef/restaurant judging committee, and has won multiple writing and editing awards. Find her on Instagram and on Twitter at @chandrasplate.
Christine Farkas
Culinary Consultant, Owner, IHeartFood Canada
Bio: Christine Farkas is a chef consultant and owner of IHeartFood Canada, a culinary consulting company based in Vancouver, British Columbia. With a background in culinary management and food product development; one of Christine's (many) passions is for lentils and other pulses (peas, beans and chickpeas). She thrives on exploring and showcasing these versatile ingredients to consumers and food industry through tangible applications. Her work also focuses on recipe and product development, hands-on culinary workshops and trend-spotting through travel.
Cristina Cerullo
Creative Director, Vox Creative, Vox Media, Inc.
Bio: Cristina Cerullo is a Creative Director for Vox Creative, the in-house agency that produces branded content for all of Vox Media's verticals, including Eater. She's launched an award-winning campaign with Infiniti and the Museum of Food and Drink, and has successfully created food content for brands such as Chase, BMW, Airbnb, Lexus, Kohler, and Intel. Find her on Instagram @cristinacerullo
David Joachim
President, Joachim Ltd
Bio: David Joachim has written, edited or collaborated on more than 45 cookbooks. His "A Man, A Can, A Plan" series of books has sold more than 1 million copies. His latest book, Mastering Pasta, written with chef Marc Vetri, was nominated for a James Beard Award. His Food Science column, co-written with Andrew Schloss, has appeared in Fine Cooking magazine since 2011. He is the editor of AmazingRibs.com, the web's most popular barbecue site, and he co-owns Chef Salt, a line of artisanal seasonings featuring unrefined salts from around the world. He is currently writing Mastering Pizza with Marc Vetri, The Wicked Heathy Cookbook with Chad Sarno and Derek Sarno, Catalan Food with Daniel Olivella and Caroline Wright, and Kripalu Kitchen with Jeremy Rock Smith.
Dawn Mayeda
Program Director, Sage Garden
Bio: Dawn Mayeda left fast-food marketing in 2011 to start the Sage Garden Project, a program that brings gardens, cooking classes, and nutritional science—as well as opportunities for physical activity and exercise—to targeted elementary schools. From its pilot in Encinitas, the program has grown to support elementary school gardens and nutritional science programs in 21 California schools. Dawn also spearheaded the creation of an award-winning short film on the project. She has been a presenter for Edible Schoolyard Intensive and at Master Gardeners seminars for educators.
Domenica Marchetti
Cookbook author, food writer, Domenica Cooks, LLC
Bio: Author of seven books on Italian home cooking, most recently "Preserving Italy: Canning, Curing, Infusing, and Bottling Italian Flavors and Traditions." Other scookbooks include "The Glorious Pasta of Italy," "The Glorious Vegetables of Italy," and "Ciao Biscotti." Freelance food writer focusing on contemporary Italian home cooking. Culinary tours in Abruzzo, Italy and the Italian Riviera.
Eliza Barclay
Science and health editor, Vox.com
Bio: Eliza Barclay oversees Vox.com's health, science, energy, and environment coverage. Formerly, she covered food and health at NPR, and edited NPR's food blog, The Salt.
Emily Paster
Writer, West of the Loop
Bio: Emily Paster is the creator of the popular website West of the Loop, which was named a Top Mommy Blog by Time Out Chicago Kids and a Family Food Blog to Savor by Red Tricycle. She is the co-founder of the Chicago Food Swap, teaches canning classes in the Chicago area, and writes on food and entertaining for Chicago Parent magazine.
Emily Takoudes
Executive Commissioning Editor, Food & Drink, Phaidon
Bio: Since 2014, Emily Takoudes has been Executive Commissioning Editor of Food & Drink at the global publisher Phaidon, which is headquartered in New York and London. She has been in book publishing since 1998. She was at Little, Brown and Simon & Schuster before focusing on cookbooks at Ecco and Clarkson Potter. She lives in Brooklyn.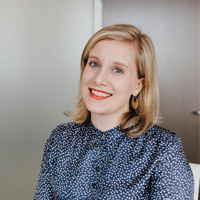 Emily Timberlake
Senior Editor, Ten Speed Press
Bio: Emily has acquired and edited an array of award-winning and top-selling cookbooks, including "Bitters" by Brad Thomas Parsons, "Flour Water Salt Yeast" by Ken Forkish, and "The Cocktail Lab" by Tony Conigliaro. Recent passion projects include The New York Times bestseller "Franklin Barbecue: A Meat-Smoking Manifesto". Emily appreciates cookbooks with a DIY or project-based bent. Follow Emily on Instagram @egtimberlake and on Twitter at @emilytimberlake.
Erika Dimmler
U.S Project Manager, Jamie Oliver Food Foundation
Bio: Erika Dimmler is the U.S. based Project Manager for the Jamie Oliver Food Foundation, a non-profit based in London whose mission is to improve the health and well being of future generations through the food they eat. Here in the U.S, JOFF has partnered with Stanford University to create a nine-week culinary education program that teaches graduate and undergraduate students basic cooking and nutrition. The pilot is rooted in Jamie's core belief that food education sets a path for a lifetime of kitchen confidence and essential nutritional education. Erika arrived in California and the food world in 2012 via FUSE, a mid-career fellowship whose mission is to utilize the talent of entrepreneurial professionals in order to tackle the nation's most pressing problems through one-year placements in local and federal government. In this capacity, Erika worked for the office of Mayor Kevin Johnson, building a signature initiative in conjunction with Alice Waters in Sacramento's Oak Park neighborhood that approaches food education and justice through four pillars: the classroom, the garden, the teaching kitchen, and the cafeteria. In this capacity Erika also took on school lunch service for the district, successfully creating a program that eliminated processed foods and introduced an increase in fresh fruit, vegetables, and meals cooked from scratch. Prior to her time in California, Erika covered national politics and government for CNN in Washington, DC for almost two decades, including five years at the White House chronicling both Bush and Obama administrations. Erika is a recipient of a Peabody Award for coverage of Hurricane Katrina, and for coverage of Presidential and Primary Debates.
Ara Zada
Executive Chef, Fresh Gourmet Cuisine
Bio: Ara Zada is the executive chef for Fresh Gourmet Cuisine in Southern California, where he specializes in developing recipes for Las Vegas hotels, various supermarkets (including Gelson's), and kitchen equipment companies (such as Breville). He also is a food stylist and has worked for Food Network, ABC, NBC, CBS, TNT and Jamie Oliver Food Foundation.
Adeena Sussman
Cookbook Author
Bio: Adeena Sussman is the co-author of ten cookbooks, most recently two New York Times best-sellers: "Cravings", a collaboration with Chrissy Teigen, and "The Sprinkles Baking Book" with Candace Nelson. Her most recent collaboration with Lee Schrager and photographer Evan Sung is a 2017 IACP nominee in the cookbook complications category, She lives half the year in Tel Aviv, where she is working on her own cookbook about Israeli food. Her first solo cookbook, Short Stack Editions' "Tahini", came out in September 2016. Her recipes and writing have appeared in Food & Wine, The Wall Street Journal, Gourmet, and many others. Follow her on Instagram @adeenasussman.
Bio: Ali Bouzari is a culinary scientist, educator, and author of the 2017 IACP Cookbook Awards-nominated book "Ingredient: Unveiling the Essential Elements of Food". He is also the co-founder of Pilot R+D, a culinary research and development company. Ali has helped lead the charge in changing the way we think about cooking by teaching at universities and the Culinary Institute of America, and by collaborating with restaurants like Eleven Madison Park and the Thomas Keller Restaurant Group. Find him on Instagram @bouzariali and on Twitter @alibouzari.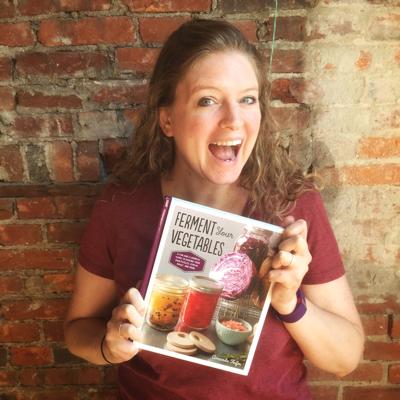 Bio: Amanda Feifer has a longstanding crush on food and beverage fermentation. Since she left the world of Big Food in early 2011, she's been teaching classes that range from kefir and kombucha to koji and kvass. She writes the fermentation blog Phickle, and wrote the actual book on vegetable fermentation (Ferment Your Vegetables, Fair Winds Press). You can find her pics of stinky, bubbly things on Twitter and Instagram at @phicklefoods.
Bio: A seasoned PR and marketing professional specializing in food/beverage, home and lifestyle markets, Amy's expertise spans key strategic channels including brand management, media relations and experiential marketing as SVP at 3EPR.com. She has helped to grow brands like French's Mustard, Frank's RedHot and Perugina Chocolate while also stewarding start-ups to center stage. Amy is a member of the New York Women's Culinary Alliance and past judge for the IACP Cookbook Awards.
Andrea Branchini
Host, Dabbling Chef TV
Bio: Andrea Branchini is an advertising creative director, writer, plant-based chef and founder of Dabbling Chef TV, a live cooking show on Facebook and Periscope. Her work has been featured in Fine Cooking Magazine, Edible Queens, The Oxford Encyclopedia on Food and Beverages in America, and she is currently writing a school garden cookbook for Slow Food USA.
Arno Koch
Senior Manager Quality Assurance, Vorwerk
Bio: Arno Koch has worked for Vorwerk since 2005. As an engineer, he was part of the development team of the Thermomix TM5 and worked as a consultant for Thermomix. He later joined Thermomix Marketing as a product manager before moving to California to support the launch of the TM5 in the US.
Barbara Sauermann
Allrecipes
Bio: Barbara is the lead editorial producer for Allrecipes' German site http://de.allrecipes.com/, a position she pioneered as the first non-native English editor hired when Allrecipes International launched in 2008. An avid trend-spotter, she returns regularly to Germany to monitor European food trends and eating and cooking behaviors. Before joining Allrecipes, Barbara was an independent contractor in New York City translating cookbooks and producing events for Mercedes, Siemens, and other clients.
Becky Wahlund
Director Test Kitchens & Consumer Affairs, Land O'Lakes
Bio: Becky Wahlund is the Director Test Kitchens & Consumer Affairs for Land O'Lakes, a $13 billion farmer owned dairy and agricultural coop. She holds a BS in Consumer Food Science from the University of Minnesota and an MBA from the University of St. Thomas. She has held various roles in the test kitchens and marketing. Follow Land O'Lakes on Twitter at @landolakesktchn and on Instagram at @landolakesktchn.
Beth Frederici
Documentary filmmaker, television producer
Bio: Beth Federici is an award-winning documentary filmmaker and television producer. She co-directed and produced the feature documentary "Space, Land and Time: Underground Adventures with Ant Farm," for which she was awarded a Cine Golden Eagle Award. Her credits also include the documentary "Neither Here Nor There" (co-director/producer/editor) which was awarded the "Best of the Heartland" award at the Kansas City Film Festival and was broadcast on Missouri PBS; and the award-winning concert film "Bauhaus Gotham." She currently works as a freelance producer/editor/educator in Portland Oregon.
Carlin Breinig
Cooking instructor
Bio: Carlin Breinig began teaching cooking in 1999, first at the Cook's Warehouse in Atlanta, and since 2008, presenting cooking classes to children and adults as a Georgia library performer. She consults with The Institute of Child Nutrition and is certified instructor for Food Safety Basics, Chefs Move to Schools, Healthy Cuisine for Kids and Practical Skills for Preparing Quality Meals. Find her on Twitter @carlinbreinig and on Instagram at @carlinbreinig
Carolyn O'Neill
Registered dietician, author
Bio: Carolyn O'Neil is a registered dietitian, author, and journalist. She is the author of Southern Living's "The Slim Down South Cookbook" and co-author of "The Dish on Eating Healthy and Being Fabulous!". She is a weekly food and nutrition segment contributor for NBC Atlanta and has written a weekly column called "Healthy Eating" for The Atlanta Journal-Constitution for ten years.