AAOMP Annual Meeting ​2017
Newport RI
Apr 28 - May 3, 2017
2017 AAOMP Annual Meeting is open to Academy Fellows, Members, Residents, and allied dental community members who may benefit from learning more about oral pathology.
Join us April 28-May 3, in Newport, RI at Gurney's Resort and Marina (formerly Hyatt Newport) for this year's annual meeting.
We are excited to use Whova as our event management solution.
Attendees please download the Award-winning Whova event app to access:
Interactive agenda
Logistics
Shared Documents
Event Announcements
Attendees Profiles
Attendee Interactions
Click here
to check all Whova's benefits.
Audrey Boros
Associate, Oral and Maxillofacial Pathologist, Oral Pathology Associates, Inc.
Brent Accurso
Oral & Maxillofacial Pathologist, Oral Pathology Consultants, PLLC
Christine Goergen
Laboratory Manager, University of Minnesota - School of Dentistry
Donald M. Cohen
Division Head Oral & Maxillofacial Pthology, University of Florida, College of Dentistry
Douglas Damm
Oral Pathologist, University of Kentucky
Ellen Eisenberg
professor, University of Connecticut Health Center
John Kacher
owner, JKJ Pathology
Judith Ferry
Dr., Massachusetts General Hospital
Justin Bishop
Associate Professor of Pathology, Otolaryngology-Head and Neck Surgery, and Oncology, Johns Hopkins Hospital
Karen Baker
Associate Professor, University of Iowa College of Dentistry
Kitrina Cordell
Associate Professor and Department Chair, Louisiana State University School of Dentistry
Paul Freedman
Director, Section of Oral Pathology, New York Presbyterian/Queens
Renee Reich
Oral Pathology, Oral Pathology Laboratory, Inc.
Easwar Natarajan
University of Connecticut Health Center
Lester Thompson
Kaiser Permanente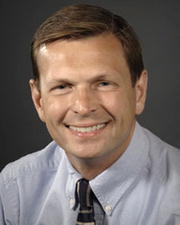 Robert Kelsch
Long Island Jewish Med. Ctr.
Sarah Fitzpatrick
University of Florida College of Dentistry Gainesville FL