Agile on the Beach 2016
England
Aug 31 - Sep 2, 2016
Agile on the Beach is a two-day conference exploring Agile in terms of software craftsmanship, business, teams and product development.
We are excited to use Whova as our event management solution.
Attendees please download the Award-winning Whova event app to access:
Interactive agenda
Logistics
Shared Documents
Event Announcements
Attendees Profiles
Attendee Interactions
Click here
to check all Whova's benefits.
Dan Goodwin
User Experience Director, fffunction
Bio: "Dan is the user experience director at fffunction, a user-centred design agency in the South West of the UK. With a background of fifteen years experience in agency and in-house software and web development, he is an all-rounder with strong technical and people skills in addition to user experience. He loves user research and bringing users and empathy for them into every step of a project. Dan loves the sea and gets in it or near it whenever he gets the chance. He likes good coffee, good beer, and good and bad flapjacks."
Gez Smith
Lead Agile Coach, HSBC
Bio: "Gez is a Certified Scrum Master and Certified Scrum Professional who has been working with agile and scrum for over 10 years, for clients including 10 Downing Street, the BBC Trust, Lloyds Banking Group and Glastonbury Festival. After two years postgraduate research into agile at Bristol University, from the perspectives of strategy, organizational change, leadership and marketing, in early 2016 he published his second book, titled Agile Marketing: The Incomplete Guide. You can download for free from www.bunnypicnic.co.uk/book."
Linda Rising
President and CEO, Linda Rising
Bio: Linda Rising is an independent consultant who lives in Nashville, Tennessee. She has written and contributed to many books and numerous articles, with her latest book published last year – More Fearless Change co-authored with Mary Lynn Manns. Linda is an internationally known presenter on topics related to patterns, retrospectives, influence strategies, agile development, and the change process. With a Ph.D. from Arizona State University in the field of object-based design metrics, Linda's background includes university teaching and software development in a number of different domains. More about Linda.. Dr Linda Rising is an independent consultant, author and international speaker. She is credited as having played a major role in having moved the pattern approach from design into corporate change. She also contributed to the book 97 Things Every Software Architect Should Know, edited by Kevlin Henney and published by O´Reilly in 2009 She has a Master of Science degree in computer science at Southern Illinois University and a PhD degree in computer science from the Arizona State University, with her thesis entitled Information hiding metrics for modular programming languages relating to object-based design metrics. In industry, she worked in the areas of telecommunications, avionics, and tactical weapons systems. Linda has extended the use of patterns, building upon the work of Christopher Alexander on a pattern language for architecture and the work of the Gang of Four on patterns for software development. She extended the use of patterns to the support of organisational change. Her work and lectures cover patterns, retrospectives, agile development approaches and the change process, topics on which she is an internationally known lecturer. Linda is co-author of Fearless Change: Patterns for Introducing New Ideas, and editor of the book Design Patterns in Communication Software, a compendium of patterns. Her book The Pattern Almanac 2000 provides a comprehensive inventory of patterns compiled from publications in patterns conferences and books prior to the year 2000. Rising's indexing of existing patterns is seen as "a significant start toward achieving the ultimate goal of a pattern database." The study The scrum software development process for small teams by Rising and Norman S. Janoff is cited as the first published study in which the scrum, a development process for small teams which includes a series of "sprints" which each last typically between one to four weeks, was tested in real-life projects. The study has been cited for showing "that non-hierarchical teams work more effectively through the complex iterations and time-consuming gestation of a software program" and that "they gain strength through shared successes and failures". Rising has been keynote speaker at the agile 2007 conference (topic: "Are agilists the bonobos of software development?"), the OOP 2009 conference (topic: "Who Do You Trust?"), the Agile testing days Berlin 2010 (topic: "Deception and Estimation: How we fool ourselves"),at the GOTO Amsterdam 2014 conference (topic: "Science or Stories?"), and at the European Testing Conference 2016 in Bukarest (topic: "The Agile Mindset") Her work has inspired many in the agile community, for instance Steve Adolph and Paul Bramble, who, together with Alistair Cockburn and Andy Pols, expanded further on Rising's use of patterns.
Adam Polczyk
Agile Coach, APSS
Bio: Adam is an Agile practitioner with 30 years experience of commercial software development. He started programming when he was 11 years old and hasn't stopped since. For the last 15 years however, his focus has been helping teams and organisations apply Agile values to be more effective and to create a better working experience for their people. He is an accomplished and energetic Scrum Master and Agile Coach who loves sharing great ideas. When he isn't walking about, he still likes making things and is the creator of team-sense.co.uk.
Adrian Howard
Generalising Specialist, Quietstars
Bio: Adrian Howard is passionate about building effective teams and great products.You'll find him working with startup and product development teams — combining coaching & teaching with hands on UX & development work. With more than fifteen years experience working with startups, established businesses and agencies Adrian is an active member of the Agile, Balanced Team & Lean UX communities. He regularly teaches and speaks on integrating Lean, UX and Agile methods. You'll often find him ranting in a corner of the bar about how agile, business and user experience folk need to play nice together. Be kind and buy him whisky.
Alastair Lee
Co-founder, Product Pilot
Bio: Alastair is co-founder of Product Pilot, a digital product development consultancy based in Bristol. He has a background in Product Management and strategic UX and has lead digital teams at the BBC, Time Out, and Bristol City Council."
Andy Longshaw
Doing agile stuff, LexisNexis
Bio: Andy is a pragmatic software developer who unfortunately has tended recently to end up in roles like development manager. He has worked for many companies from a large multi-national through to a 4-person startup but is getting to the age where he is beginning to forget half of them. He has been very fortunate that some thoughtful and intelligent people have spent their time helping him to learn some really useful and interesting stuff so he tries to give some of that back when he can.
Brett Ansley
Independent Agile Coach | Executive Mentor | Lean Consultant, Brett Ansley Consulting
Bio: I'm an efficiency and optimisation freak and passionate advocate of the customer experience. I hate waste and love making the customer's journey as easy as possible. I have been working in Agile teams for nearly 10 years. I was introduced to Agile by a team of Thoughtworks coaches, I later joined Thoughtworks where I spent time as an Agile coach, Business Analyst, Delivery Principal and Change Programme Director. After 5 years with Thoughtworks I spent a year working at the Government Digital Services (GDS) of the Cabinet Office on the Government as a Platform programme. I left GDS to take up the role of Chief Product Officer for VictoriaPlum.com an online retailer of bathroom and bedroom furniture.
Byran Wills-Heath
Head of Development, Bluefruit
Bio: "I began developing software at school as a teenager on BBC Micros; 22 years later he's still passionate about software development. He's worked in the embedded software industry for the past 16 years, working in a range of industries using technologies from 8051s to ARM microcontrollers. He currently lives in Cornwall, England working at Bluefruit Software. His recent focus has been on software testing of bare metal systems."
Cat Swetel
Principal Consultant, Cat Swetel & Friends
Bio: Cat is an experienced lean and agile practitioner and coach. When not working, she enjoys hiking, reading feminist literature, and making jokes about Bitcoin.
Corinna Baldauf
Web Developer, Sipgate
Bio: "Corinna Baldauf [http://finding-marbles.com/] has tried on every Scrum role for size and is happiest as a developer. She strives to make things useful, simple and beautiful for sipgate.de [http://sipgate.de] and as well as her private projects. Her most popular creation is Retromat [http://plans-for-retrospectives.com/]. She hopes that Wall-Skills.com [http://wall-skills.com/] will be equally well known some day. If you want to make Corinna laugh, tell her a pun. Any pun will do, even bad ones. Okay, especially bad ones. Try it. Just look out for her vibrantly colored hair."
Darci Dutcher
Head of User Experience, LexisNexis
Bio: Darci is a user experience designer and agile consultant with a background in cognitive psychology and technology. Her first job was designing airplane cockpits and she has also done UX work in industries including healthcare, travel, finance, publishing, not-for-profit, compliance and technology. In addition to focusing on solutions that are delightful and easy to use, encouraging collaboration is one of the goals that Darci has wherever she goes.
Darwin Peltan
Product management consultant, Product Pilot
Bio: "Darwin is passionate about building products and services that customers love. He has more than 10 years of experience and has worked with startups, charities and large commercial organisations. Darwin is an active member of the agile community and is a co-organiser of the Product Tank South West community."
Dave Longman
Product Owner, Headforwards
Bio: Dave Longman is a Product Owner and Scrum Master with 6 years experience building distributed agile teams. He currently works for Headforwards leading an agile team split between Cornwall and Kent. Previously he worked for IDBS in Surrey building agile teams split between UK locations and the US.
Dr Rebecca Parsons
Technology Principal, ThoughtWorks
Bio: Rebecca has more years of application development experience than she cares to admit, in industries ranging from telecommunications to emergent internet services. She has extensive experience leading in the creation of large-scale distributed object applications and the integration of disparate systems. Before coming to ThoughtWorks she worked as an assistant professor of computer science at the University of Central Florida where she taught courses in compilers, program optimization, distributed computation, programming languages, theory of computation, machine learning and computational biology. Rebecca ParsonsShe also worked as Director's Post Doctoral Fellow at the Los Alamos National Laboratory researching issues in parallel and distributed computation, genetic algorithms, computational biology and non-linear dynamical systems. Rebecca received a Bachelor of Science degree in Computer Science and Economics from Bradley University, a Masters of Science in Computer Science from Rice University and her Ph.D. in Computer Science from Rice University.
Dragan Jojic
Director, CAPAGILITY CONSULTING LIMITED
Bio: Dragan has over 30 years of technology and business coaching, consulting and project management experience gained with a variety of products and services organisations. Over the past ten years, his primary focus was on Agile and business change consulting with banking, insurance and online gaming clients. His specialist area of interest is organisational agility and the culture needed to support it.
Eben Halford
Director, Orgology
Bio: Eben is an Executive and Organisational Change Coach with over 20 years experience in the IT Industry. Working with companies from startup to FTSE100 global corporations in a diverse range of industries from finance to advertising and much more in between. During this period, Eben has held a variety of positions from developer to CTO. Eben now coaches change at the portfolio, program and team level with a focus on systems leadership and effective teamwork. Eben is an accredited coach and a certified LKU Kanban and SAFe trainer.
Elizabeth Pope
Web Team Lead, Holiday Extras
Bio: "Liz started out as a QA Engineer at Holiday Extras in 2010. She's come a long way since then, after revamping their testing team she had a spell as a Scrum Master before finding herself managing a team of developers. Liz has 3+ years experience in Management, focusing mostly on developing high performance and supporting the changing needs of a growing team. She currently Leads a Web team of 70+ people, and is passionate about having a motivated and empowered team."
Ian Hawkins
Scrum Master / Agile Coach, Siemens Healthcare
Bio: "Ian Hawkins is an experienced scrum master at Siemens Healthcare, working with more than 30 other scrum teams across the world on 3D medical imaging software. He runs the Agile Oxfordshire user group, bringing together agile enthusiasts from a wide variety of industries and experiences. In recent years he and his team have explored: Test driven development, Pair programming, Shortened sprints, Simplified estimation, Reference stories, Estimation risk checklists, Team learning sessions, Inter team secondments, Mob testing, Work in progress limits and Communities of practice. Ian has also run workshops and presented at Agile Cambridge in 2014 on the subject Epic Estimation."
Jim Barritt
Technical Architect, Land Registry
Bio: Jim Barritt has been writing code for many years. He is currently a Principal Consultant for ThoughtWorks. His passion is the code and systems architectures, helping teams deliver reliably and rapidly. https://about.me/jimbarritt
Jo Cranford
Treasurer, Ruby Australia Association
Bio: Jo is a lead developer at Culture Amp, the world's leading culture analytics platform. Before her current role, Jo worked at the likes of Lonely Planet, Atlasssian, ThoughtWorks and Expedia, in roles such as Product Planner, Senior Business Analyst, Development Manager and Chief Technical Officer. She was also a CTO of an Australian startup accepted into Telstra's Muru-D program. Jo is an experienced Ruby developer, a strong advocate of clean code and good tests, and has been working in agile teams for over ten years. She is passionate about increased diversity in the tech industry. When she's not at her computer she can be found running around the Tan, or biking along the beach.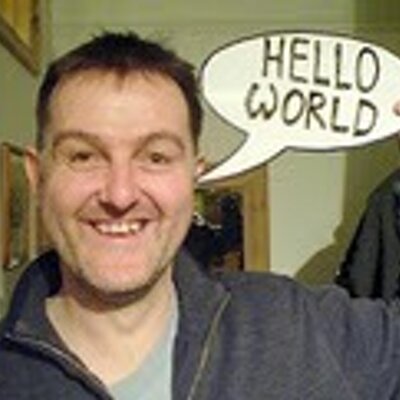 Jon Jagger
Owner, Jagger Software Limited
Bio: I'm a self employed software consultant specialising in practice, process, TDD, and complex-adaptive systems-thinking. I've worked with Accenture, Aviva, Cisco, Ericsson, Friends Provident, HP, Microsoft, Operator, Ordnance Survey, RBS, Reuters, Renault F1, Schlumberger, Tandberg and many many more. I'm 31 years old (hex) and I've loved software since I was 10 (decimal). I live in Somerset in England. I'm married to the beautiful Natalie and dad to Ellie, Penny and Patrick. I love coarse fishing and salmon fishing. I'm the ex ACCU conference chairman. I've had some C# books published. I'm the co-author with Olve Maudal of the Deep C/C++ slide deck (over 600,000 views). On twitter I'm @JonJagger. I built cyber-dojo.org to promote deliberate practice for software developers.
Jon Terry
Co-CEO and co-founder, LeanKit
Bio: Jon Terry is Chief Operating Officer of LeanKit. Before LeanKit, Jon held a number of senior IT positions with hospital-giant HCA and its logistics subsidiary, HealthTrust Purchasing Group. He was among those responsible for launching HCA's adoption of Lean/Agile methods. Jon earned his Global Executive MBA from Georgetown University and ESADE Business School in Barcelona, Spain, and his Masters Certificate in Project Management from George Washington University. He is a Project Management Professional, a Certified Scrum Master, a Kanban Coaching Professional, is certified in the Lean Construction Institute's Last Planner Method, and trained in the SAFe Lean Systems Engineering method.
Judith Andresen
Inhaberin, BERATUNG JUDITH ANDRESEN
Bio: "The team of the BERATUNG JUDITH ANDRESEN wants to make true collaboration possible. Judith Andresen mainly accompanies as an agile coach companies in their agile transition. She regularly writes in blogs and journals and gives lectures on the insights and experiences of her work."
Kat Matfield
Product Manager, Apps Inspiration & Discovery, Skyscanner
Bio: Kat Matfield is a digital product and service designer. She's worked with start-ups and large corporates to help make innovative new digital services or improve existing ones. She's fascinated by all the areas of life in which people believe strange things and behave irrationally, and how to design services that embrace this, instead of fight against it.
Keith Braithwaite
Director Customer Solutions, Zuhlke Engineering
Bio: Keith Braithwaite is a Principal Consultant and Director of Customer Solutions at Zuhlke Engineering Ltd. He manages their Manchester office. He was one of the early adopters of eXtreme Programming in the UK and a well known promoter of Agile development. He blogs at http://cumulative-hypotheses.org/
Laura Delveno
Senior Digital Producer, Cameron & Wilding
Bio: "Laura has worked with a wide range of clients and platforms throughout her career. She started supporting campaigns within the home entertainment field (Universal, Sony, Disney). In order to align her professional career to her personal interests and passions, Laura took a step further becoming an account manager for third-section clients and NGOs. It's at this stage that she became to know and grow a steady interest in open source platforms, and Drupal in particular. Amongst other duties Laura has lead client relationship and website builds of national well known organisations such as The National Trust and Channel 4 (Paralympics website). At Cameron & Wilding, Laura has been managing the builds of high-profile clients in the publishing sectors such as The Telegraph Media Group, Sage Publications, Oxford University Press and the Royal Society."
Luke Szyrmer
Founder, Launch Tomorrow
Bio: Luke is the author of the #1 bestselling book "Launch Tomorrow" in the Amazon category of "Start a Business". He is a Lean Startup community activist in London, and runs regular meetups to help founders apply Lean Startup principles such as testing to their business. He also co-organises Lean Startup Machine in London. In addition to mentoring at Lean Startup Machine, Luke mentors startup founders. He's spoken at Google Campus, Launch22, and LeanCamp. Professionally, he is a product manager in financial technology. He enjoys the challenge of distilling complex technical and organizational ideas down to their essence, so others can benefit from his research.
Lyndsay Prewer
Delivery Operations Manager, HM Revenue & Customs
Bio: Lyndsay is an Agile Delivery Consultant. He's spent the last twenty years helping developers, teams and organisations improve their software delivery. He's currently consulting for Equal Experts, at HMRC, on the delivery of HMRC's new Gov.UK digital tax services. He speaks regularly at European conferences (Agile Cambridge, Agile Testing Days, Agile Lean Europe) and London Meetups. For more information, check out lyndsayp.com.
Mia Filisch
Software Developer, 7digital
Bio: Mia started out at 7digital in the world of customer and client operations, where she enjoyed working with technologists and learning new things so much that in 2014, she finally decided to make a change and become a software developer.