European League for Middle Level Education Annual Conference 2017
Wien Vienna
Jan 26 - 28, 2017
ELMLE is the premier destination for all educators who know that middle school students deserve a unique and developmentally appropriate education. Each Janurary, these educators gather to share information, explore current research & trends and inspire one another. In Vienna 2017, ELMLE participants will focus on Perspectives as our theme.
We are excited to use Whova as our event management solution.
Attendees please download the Award-winning Whova event app to access:
Interactive agenda
Logistics
Shared Documents
Event Announcements
Attendees Profiles
Attendee Interactions
Click here
to check all Whova's benefits.
Dave Brown
Pennsylvania Association for Middle Level Education, PAMLE
Bio: Dave Brown started his teaching career as a first through ninth grade certified teacher in Illinois. He taught in the public schools in Illinois, Iowa, Wisconsin, and Virginia teaching from fourth through eighth grade for 13 years. He was a coach of both male and female athletic teams, at both the middle and high school levels. After receiving his doctorate degree in Curriculum and Instruction from the University of Tennessee, Dave became a professor and researcher at West Chester University of Pennsylvania. Most of Dave's research has been with young adolescents and middle level teachers in rural, urban, and suburban schools across the United States. Dr. Brown continues to conduct research with young adolescents and middle level teachers specifically on curriculum integration, identity development, and the challenges of being a young adolescent. Dave's research has been published in over 25 journals, including The Kappan, Educational Leadership, Middle School Journal, and Middle Grades Research Journal. Dave has authored/co-authored seven chapters on young adolescent development and appropriate middle school design in six books, including two chapters in the second edition of the Encyclopedia of Middle Grades Education published in May of 2016.
Lesley Roessing
Senior Lecturer, College of Education, Armstrong State University
Bio: Lesley Roessing was a middle school teacher of ELA and Humanities for 20 years. She now serves as Founding Director of the Coastal Savannah Writing Project and Sr Lecturer at Armstrong State University in Savannah, Georgia. She is the author of four books on literacy for teachers and 17 articles for professional journals and will be contributing as a columnist for AMLE Magazine.
Mike Johnston
Head of School, Colegio Maya
Bio: Mike Johnston is currently head of school at Colegio Maya in Guatemala. He has lead workshops and keynoted for teachers and administrators around the world on sustainability, global curriculum K-12 and how service learning should not just be what you do, but who you are as a school. As a member of the Compass Education team he is part of a growing community of passionate educators aiming to equip schools as learning communities to educate and act for a sustainable future. He has dedicated much of his time to not only ensuring students are properly prepared for the world's most pressing issues but that they have the skills and desire to take action. In pursuing his Doctorate in Organizational Systems Mike helps to inspire and lead schools through times of change.
Peter Welch
Director, International School of Helsinki
Bio: Peter Welch is currently the Director at the International School of Helsinki. Originally from England, he has spent most of his career in very different kinds of schools overseas, in Africa, Asia, Europe and North America. Previously, he was the Director at Istanbul International Community School and the American Pacific International School in Thailand. He started his career as a voluntary English teacher before working in international schools teaching history and politics. Peter's particular passion in education is exploring the link between our culture and how we learn. He is part of a research team at ISH that is developing practical tools to help educators be more effective at cross-cultural communication. They have developed a new student questionnaire model and are partnering with the Council of International Schools (CIS) on a global pilot of this initiative. Peter regularly runs workshops and speaks at professional conferences on the topic of how we become more culturally intelligent as international educators. He is currently collaborating with his wife, who is an artist and illustrator, on a funny book about cultural differences.
Mark Overmeyer
Author, Teacher
Bio: Mark Overmeyer is a native of Colorado, and received his education at the University of Northern Colorado, Colorado College, and University of Colorado at Denver. He has over 30 years of teaching experience, most of it in Cherry Creek Schools in Denver, Colorado. He has worked as a classroom teacher in grades 2 through 8, a special education and Title I teacher, a coordinator for gifted programming, and as a literacy coordinator. Currently, Mark works full time supporting reading and writing workshops in schools around the US and internationally. Mark's publications include When Writing Workshop Isn't Working, What Student Writing Teaches Us, and his most recent title, Let's Talk, which explores different methods for structuring talk in the writing workshop in order to increase student motivation and achievement. Mark believes that professional development must engage teachers as both learners and as practitioners. He presents on topics ranging from effective models of instruction, formative assessment, feedback, and intentional use of language in the classroom.
Aimee Meditz
Middle School Principal, Casablanca American School
Alexandra Read
IT Coordinator & Head of Dept For Digital Teaching & Learning, ACS Cobham Int'l School
Amber Neid
Tech Integration Coach, American School of Bombay
Andras Valezy
Social Studies Teacher, American Int'l School of Budapest
Brianna Gray
Professional Practice Coordinator , ACS International Schools
Colin Bridgewater
Middle School Technology Coordinator, The American School in London
Daniel Cowan
Administrator, Frankfurt International School
Evelyn Marolf
6-7th Grade Social Studies Teacher, American School of Bombay
Helen Whelan
English Teacher, Int'l School of Monaco
Jacob Rosch
Head of Educational Technology , Collège du Léman
Jason Walsh
Enrichment Teacher, Community Day School Association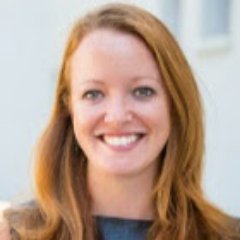 Jenny Killion
K-8 Literacy Coordinator and Coach, Regis University
Jessica Lyle
Teacher, Ewing Public Schools
Jodi Ramos
Science Teacher, American Overseas School of Rome
Karen Scarfuto
English / Language Arts Teacher, Italy: American Overseas School of Rome
Kathleen Ralf
English / Social Studies Teacher, Frankfurt Int'l School
Kathryn Berkman
Math Teacher, Science Teacher, Latvia: International School of Latvia
Katie Shefren
MS Assistant Principal, American School in London
Lindsay Schonbrun
Middle School Learning Support Specialist, Int'l School of Amsterdam
Mallory Goetz
Secondary Teacher Librarian, American School of Barcelona
Matthew Armstrong
Middle School Counselor, Int'l School of Stavanger
Melissa Gamette
World Language Teacher (French, Spanish, German, Italian, Dutch, etc.), Germany: International School of Dusseldorf
Nancy Ruppert
Chair, Department of Education, University of NC Asheville and AMLE President of BOTs
Nicole Doner
Exhibitor, Responsive Classroom
Pip Curtis
Middle School Principal, American School of Bombay