First International Conference on Zika Virus 2017
Washington DC
Feb 22 - 25, 2017
The main goal of the planned conference is to gather experts on several facets of the current epidemic of the Zika virus. The Conference will allow a fruitful interaction between public health professionals, epidemiologists, virologists, entomologists, physicians and representatives of companies involved in diagnostics, vaccines and vector control.
We are excited to use Whova as our event management solution.
Attendees please download the Award-winning Whova event app to access:
Interactive agenda
Logistics
Shared Documents
Event Announcements
Attendees Profiles
Attendee Interactions
Click here
to check all Whova's benefits.
Aline Philibert
Epidemiologist & expert in environmental health, Université Paris Descartes/Centre Virchow Villermé
Bio: Epidemiolgist, climatologist, expert in environmental health and migration
Francisco Veas
Directeur de Recherche, IRD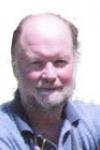 Jeffrey R. Powell
Professor, Yale University
Annelies Wilder-Smith
Vaccine Preventable Diseases & Emerging Infectious Diseases Laboratory, Lee Kong Chian School of Medicine, Nanyang Technological University
Bio: Singapore
Antoine Flahault
University of Geneva
Robert S. Lanciotti
Diagnostic and Reference Laboratory, Arbovirus Diseases Branch, Centers for Disease Control & Prevention
Jens M. Warnecke
Institute for Experimental Immunology, Euroimmun AG
Katja Steinhagen
Institute for Experimental Immunology, Euroimmun Ag, Lübeck
Susan J. Wong
Diagnostic Immunology Laboratory, Wadsworth Center,New York State Dept. of Health