IT Pro Camp Jacksonville 2016
Jacksonville
Jun 11, 2016
ITProCamp is a free, one day learning event for anyone seeking professional development and technical training. Catered towards IT professionals, this event focuses on IT technologies such as infrastructure, server administration, networking, security, cloud and virtualization. ITProCamps offer a conference style learning environment free of charge and is open to presenters of all backgrounds and expertise. Join IT professionals, DBAs, system admins, network administrators and technical managers for a training event you will always remember.
We are excited to use Whova as our event management solution.
Attendees please download the Award-winning Whova event app to access:
Interactive agenda
Logistics
Shared Documents
Event Announcements
Attendees Profiles
Attendee Interactions
Click here
to check all Whova's benefits.
June Blender
Technology Evangelist, SAPIEN Technologies
Bio: June Blender is a technology evangelist for SAPIEN Technologies, Inc., a Windows PowerShell MVP, an honorary Scripting Guy, and a PowerShell Hero. She blogs, writes scripts and help, talks to conferences and groups, and teaches PowerShell at all levels. In a previous life, she wrote the Get-Help content for Windows PowerShell 1.0 - 3.0, the Azure Active Directory SDK and Azure PowerShell Help, Windows Driver Kits, Windows Support Tools, and Windows Resource Kits. Shes is a frequent contributor to the Hey, Scripting Guy! Blog and PowerShell.org. She lives in magnificent Escalante, Utah, where she works remotely when shes not out hiking, canyoneering, or convincing lost tourists to try Windows PowerShell. You can follow her on Twitter at @juneb_get_help.
Adnan Cartwright
Ownder, Integrity Solutions
Alex Melching
Sr. Technical Specialst, TechHouse IT Consulting
Angela Mealer
CEO & Founder, TempleWorks
Bayer White
Chief Technologist, FlowFocus Solutions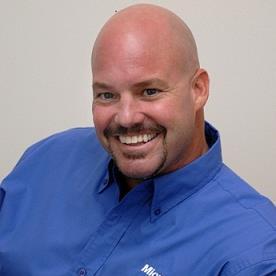 Blain Barton
Senior IT Pro Evangelist, Microsoft
David Fekke
Software Engineer, LPS
David McKay
Sr. Datbase Administrator, Atlantic Coast Bank
Douglas Figueroa
IT Faculty, Keiser University
Elizabeth Pampalone
Queen of Networking, Network In Jax
Felicia Wright
Mompreneur/Branding strategist, Mygani
Jason Fare
Cloud Services Manager, Regency Centers
Jeff Mitchell
Director of IT, Bit-Wizards
Jeff Truman
Cloud Administrator, Bloomin' Brands
Jennifer Allen
Information Security Compliance Specialist, Carbon Black
Jon Warnken
Principal Engineer, Publix Super Markets
Joseph Holbrook
Systems Engineer, Cloudbursting
Keith Seedorf
Consultant, SeeDoIT
Luis Casillas
Security Engineer, Data, Banking
Max Trinidad
MasterData / SQL Analyst, TBC
Patrick Shine
LAN Administrator Lead, CACI
Robert Cain
Owner, Arcane Training and Consulting
Sid Moore
Committee Member, IT Pro Camp
Stephen Hohman
Senior Cloud Architect, One Call Care Management
Susan Schneider
BI Analyst Reports Developer, Community Hospice of Northeast Florida
Will Murphy
Consulting Systems Engineer, Acuity Brands
Steven Wheeler
Database Administrator , Enterprise Integration
Connie Card
Process Improvement Director, Consultant
Ernesto Johnson
Educator, JaxFISG
S Smith
Executive Coach, SPS Coaching