JCSSE2016: The 13th International Joint Conference on Computer Science and Software Engineering
Khon Kaen จ.ขอนแก่น
Jul 13 - 15, 2016
The International Joint Conference on Computer Science and Software Engineering (JCSSE) is premier conference for presenting and exchanging the technological advances and research results in the fields of Computer Science, Software Engineering, and related fields. The conference brings together leading scientists and engineers in Computer Science and Software Engineering from around the world.
The 13'th International Joint Conference on Computer Science and Software Engineering (JCSSE2016) is hosted by the Department of Computer Science, Khon Kaen University, Thailand. JCSSE2016 is the 13th in the series that has been held annually since 2004. The theme of the conference is "Machine Learning in the Internet of Things Era." The event will be held for three days with well-recognized keynote speakers, advanced workshops and high-quality research presentations delivered by researchers and experts from the international communities.
Prospective authors are invited to submit their original and unpublished papers in the areas of Computer Science and Software Engineering and emerging technologies in the related fields. JCSSE2016 includes, but are not limited to, the following topics:
Algorithmic Bioinformatics
Cluster and Grid Computing
Computational Science and Engineering
Computer and Internet Security
Computer Networks and Communications
Computer Vision
Embedded Systems
Geoinformatics
Information Technology
Information Retrieval
Internet of Things
Knowledge and Data Management
Machine Learning and Intelligent Systems
Multimedia and Computer Graphics
Ontology and Semantic Web
Pervasive and Mobile Computing
Software Engineering
We are excited to use Whova as our event management solution.
Attendees please download the Award-winning Whova event app to access:
Interactive agenda
Logistics
Shared Documents
Event Announcements
Attendees Profiles
Attendee Interactions
Click here
to check all Whova's benefits.
Zubair Baig
Senior Lecturer, Edith Cowan University
Bio: Dr. Zubair A. Baig received the B.S. degree in computer engineering from the King Fahd University of Petroleum & Minerals, Dhahran, Saudi Arabia, in 2002, M.S. degree in Electrical Engineering from the University of Maryland, College Park, USA, in 2003 and the Ph.D. degree in computer science from Monash University, Melbourne, Australia, in 2008. Currently, he is a Senior Lecturer in the School of Science, Edith Cowan University, Perth, W.A., Australia. He is also affiliated to the Security Research Institute at Edith Cowan University. He has authored over 47 journal and conference articles and book chapters. His research interests are in the areas of cyber-security, artificial intelligence and optimization algorithms. He has served on numerous technical program committees of international conferences and has delivered a keynote talk on computer security.
Somkiat Puisungnoen
Software Deliver, SIAM CHUMNANKIT
Ananta Srisuphab
Instructor, Mahidol University
Chanwit Kaewkasi
Lecturer, Suranaree University of Technology
Natawut Nupairoj
Head of Department of Computer Engineering, Chulalongkorn University
Asst.Prof. Putchong Uthayopas
Department Head, Department of Computer Engineering, Kasetsart University
Asst.Prof.Dr.Santitham Prom-on
Newton Fellow, University College London
AVM. Dr. Thanapant Raicharoen
Deputy Secretary General, Regional and Spectrum Management of NBTC Thailand
Chantana Chantrapornchai
Assoc. Prof., Kasetsart University
Chonlathorn Kwankajornkiet
Student, Chulalongkorn University
Ronald Macatangay
Researcher, National Astronomical Research Institute of Thailand
Ekkarat Boonchieng
Associate Professor, Chiang Mai University
Kittakorn Sriwanna
Ph.D. student, Mae Fah Luang University
Kittipop Peuwnuan
Summer Internship, Dek-D interactive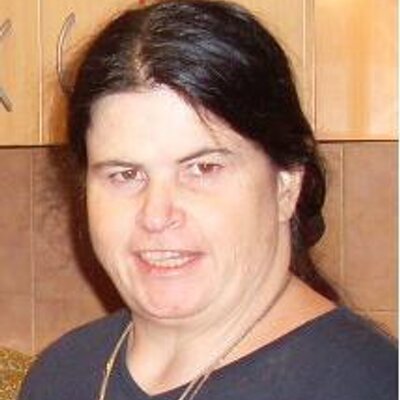 Leisa J Armstrong
Adjunct Faculty at Computer Science Department at Mumbai University, Co
Supparat Sivapetchranat
Chief Product & Technology Officer, True Internet Data Center
Somjit Arch-int
Associate Professor, Khon Kean University
Chaiyanan Sompong
PhD Student, Khon Kaen University
Chavee Issariyapat
Network, NECTEC
Dr. Supakorn Siddhichai
Researcher, National Science and Technology Development Agency
Mira Ziveria
Lecturer, Kalbis Institute
Narut Ruchirote
Plant Manager, UBE Chemical (Asia) Public Company Limited
Anuchit Prasertsang
Deparment of Computer Science Thammasat Universit
Chaiwat Nuthong
International College KMITL
Chonthisa Wateosot
Prince of Songkla University
Damche Dorji
Assumption Universit
Faisal Ghaffar
SIIT Thammasat University
Khanittha Phumrattanaprapin
Khon Kaen University
Korrakot Surakul
King Mongkut's University of Technology North Bangko
Matinee Kiewkanya
Chiang Mai University