Music City Code 2016
Nashville TN
Aug 18 - 20, 2016
Music City Code 2016 is a three-day event touching on all aspects of software, web and mobile development. The event includes workshops, seminars, panel discussions, open spaces, lightning talks and the Geek Jam Lunch where attendees participate in the Music City experience.
We are excited to use Whova as our event management solution.
Attendees please download the Award-winning Whova event app to access:
Interactive agenda
Logistics
Shared Documents
Event Announcements
Attendees Profiles
Attendee Interactions
Click here
to check all Whova's benefits.
Aaron Spiegel
Advisory Systems Engineer, EMC
Bio: Aaron Spiegel has over 15 years of experience in application development and enterprise systems, including everything from network monitoring platforms and storage area networks to web-services and UI development. He currently works as a developer advocate at EMC Corporation covering Software Defined technologies including server-based SAN, object storage, container platforms, OpenStack, Hadoop, in-memory data-grids and Platform as a Service infrastructure.
Bio: I'm a nerd. After buying a Commodore 64 with money from my paper route in the 4th grade, I've never stopped learning about computers and how to make these stupid machines do cool things. I'm is now a Microsoft MVP (C#) and ASPInsider, and run my own independent consulting company, Barney Consulting in Lincoln, NE where I live with my wife and two children.
Adam Lynch
Speaker, ITM Services
Bio: "Your present situation doesn't determine where you're heading, it just determines where you begin." Adam Lynch Whatever you're looking for in a speaker or presentation Adam touches at the heart of the issue; it all starts with our thoughts. Adam is known as the Thought Stabilizer. If you don't have your thoughts under control you will remain stuck or at best not covering much ground. Learn how to let go of the unwanted thoughts and gain ground on your awesome future that lies ahead. As with the rest of us Adam's life has been his teacher. He says that struggle comes with every breath but since we have to breathe we don't give much thought to the effort required. He believes the learned patterns we have created for ourselves are limits that we have set and they are false. Limits are based on fear and fear is a thought that we need to be aware of so we don't let it win and keep us from our goals.
Alan Stevens
Partner, NerdHive Industries
Bio: Open Space Technology is an approach to enable self-organizing meetings. The opening circle is an informal opening in which participants gather to understand the format of Open Space, then seed a schedule with topics of interest to the group.
Arlan Nugara
President, Alvarnet
Bio: Arlan Nugara has been a web developer and software architect for over 14 years at Alvarnet Corporation. He has spent most of his time working with the Microsoft technology stack and applying it to the technology needs of large corporations such as financial institutions, telecommunication and wireless equipment companies. He has a real passion for ALM (Application Lifecycle Management) and DevOps and is always looking for ways to work smarter and not just harder.
Billy Hollis
Author / Researcher / Free Thinker, Next Version Systems
Bio: Billy has been developing software for over thirty years, and has acquired a worldwide reputation in software development and architecture. As a developer and consultant, he has developed systems for healthcare, energy, telecommunications, and human resources. As an author, he has written or co-written ten technology books and dozens of magazine articles. As a conference speaker, he has spoken to thousands of software developers at the largest industry events in the Microsoft space, including TechEd, DevConnections, and VSLive.
Branden Schwartz
Software Engineer, TVA
Bio: Branden Schwartz was introduced to programming through BASIC on an Atari and LOGO on an Apple II. From his first job in the field, he has worked primarily with Microsoft technologies in a variety of industries and has developed an increasing interest in functional programming and F#. Away from the keyboard he's a proud godfather and foster parent, husband and cat caretaker, gamer and movie enthusiast.
Brant Wheeler
Lead Server Engineer, Swimlane
Bio: Brant is a senior software developer at Swimlane, a security operations management platform, where he primarily works on the backend and data storage layer. When not slinging code, Brant enjoys running and attempting DIY home improvement projects.
Bryan Hunter
Independent Technical Advisor, LeanFP
Bio: Bryan Hunter is an independent technical advisor with over two decades of consulting experience in complex business domains. He is also a Microsoft MVP in F#, the founder of Nashville Functional Programmers, and a past-president of NashDotNet. Bryan is a student of Lean manufacturing and functional programming (Elixir,Erlang,F#) and has been speaking internationally on these subjects tirelessly for years at meetups, pubs, user groups, and conferences. You can say hi to Bryan on Twitter (@bryan_hunter), read his blog at http://codeswamp.com, and reach out about engagements here: leanfp.com
Byron Sommardahl
CTO/Chief Architect, Acklen Avenue
Bio: Agile practitioner, architect, restaurant owner, software developer, father, mentor, geek, coffee lover.
Cameron Presley
Senior Software Engineer, Pilot/Flying J
Bio: Cameron Presley is a software engineer, avid board gamer, and beginner musician living in Oak Ridge Tennessee. When not developing software, he spends his time mentoring other developers by working with them to improve their career through one-on-one sessions as The Software Mentor.
Chris Gardner
Developer, CareEvolution
Bio: Chris Gardner is a developer for CareEvolution, the Chairman of the DevSpace Technical Conference, and a Microsoft Certified Trainer Regional Lead. Tortured by years of contracts that valued buzzwords over results, Chris has developed a true passion for finding solutions that fit the problem, not the technology of the week. Chris received his M.S in Computer Science, B.S. in Mathematics, and B.A. in Philosophy from the University of Alabama in Huntsville and is currently a Certified ScrumMaster and a Microsoft Certified Solutions Developer, Professional Developer, Information Technology Professional and Trainer.
Chris Riesgo
Director of Mobile Architecture, LeanKit
Bio: Chris leads the mobile team at LeanKit as Director of Mobile Architecture. He is a Microsoft MVP and Xamarin MVP with more than a decade of C# experience developing enterprise applications. He has spent the last several years building professional mobile apps on the Xamarin platform. In his spare time he blogs about Xamarin, organizes and presents at the Nashville Mobile .NET Developers Group, and enjoys helping others learn.
Craig Kerstiens
Product, Citus Data
Bio: Craig was previously @heroku, a Platform-as-a-service, which takes much of the overhead out of IT from keeping the lights on and lets developers focus on building features and adding value. Specifically he ran their Ecosystem business, which include all of their core langauges, add-ons, and APIs. Previously he was on the Heroku Data team helping improve and grow out Heroku Postgres and Heroku Redis offerings. Prior to Heroku he worked at both small startups including his own as well as fortune 500 companies, though he much prefers the smaller side. Beyond Heroku he blogs a decent bit about startups/tech at craigkerstiens.com and curates a weekly Postgres newsletter - Postgres Weekly.
Damian Mingle
Chief Data Scientist, WPC Healthcare
Bio: Damian Mingle is the chief data scientist at WPC Healthcare. He leads a dynamic team in an effort to create clinical, operational, and financial value leveraging machine learning to improve healthcare. Prior to WPC Healthcare Mingle held positions with Hospital Corporation of America (HCA), Coventry Healthcare, and Morgan Stanley. He is a frequent speaker at national and international conferences with a focus on data-driven healthcare, applied machine learning, and developing comprehensive insights. He is ranked in the top 1% globally of competitive data scientists. Mingle is the 2015 NTC Data Scientist of the Year.
Dave Stokes
MySQL Community Manager, Oracle
Bio: Dave Stokes is a MySQL Community Manager for Oracle
David Neal
Developer Advocate, LeanKit
Bio: David is a husband, father of 5 boys, geek, musician, motorcyclist, software developer, and Microsoft MVP living in North GA. He's currently a Developer Advocate for LeanKit, and runs on a high-octane mixture of caffeine and bacon.
Duane Newman
Co-Founder, Alien Arc Technologies
Bio: Duane is an entrepreneur and Co-Founder of Alien Arc Technologies, LLC where he focuses on creating modern apps targeting mobile devices, modern desktops, and the Internet of Things. As a technology enthusiast with a passion for good software he strives to bring solutions that improve or eliminate costly repetitive processes so more important things can be done. He is always looking for ways to reduce effort over time and, as a result, often finds himself being designated as the DevOps resource for projects.
Ed Charbeneau
Developer Advocate, Progress/Telerik
Bio: Ed Charbeneau is a web enthusiast, speaker, writer, design admirer, and Developer Advocate for Telerik. He has designed and developed web based applications for business, manufacturing, systems integration as well as customer facing websites. Ed enjoys geeking out to cool new tech, brainstorming about future technology, and admiring great design.
Eric Potter
Software Developer, Aptera Software
Bio: I am a Microsoft MVP for .Net. and a Software Architect for Aptera Software in Fort Wayne Indiana and Nashville Tennessee, working primarily in the .Net platform. I have been developing high quality custom software solutions since 2001. I am also an adjunct professor of computer science at Indiana Tech. I love to dabble in new and exciting technologies. In my spare time, I love to tinker with Arduino projects. I have an amazing wife and 5 wonderful children. I strive to be a humble toolsmith.
Erick Fleming
Agile Trainer and Coach, Braintrust
Bio: Erick Fleming, CSM, JCD, MCT, MSCD, is a Certified Scrum Trainer as well as a certified .NET and Java Developer with over 17 years of programming and training experience. He holds a Bachelor's Degree in Management Information Systems from University of South Florida and has spent most of his career training and consulting with organizations on technologies ranging from .NET and Java to Linux and other open source tools. He specializes in cloud-based web solutions. Erick leads all technical training for Braintrust's Certified Scrum Developer classes, Agile Engineering classes, and Test Driven Development classes. His role allows him to concentrate exclusively on developer training while setting the curriculum for all Braintrust developer-focused classes across the country.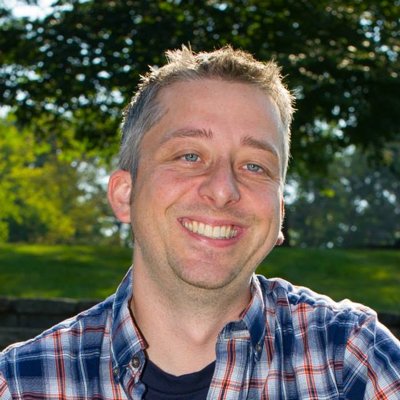 George Walters
Code Slinger, Northwoods Consulting Partners
Bio: During the daylight hours, George works as an application developer for Northwoods Consulting Partners. With more than 15 years experience in application development, he has become an advocate for building clean, concise code without sacrificing the user experience. He builds applications in an agile environment using a variety of technologies including Java, C#, Objective-C, JavaScript and Ruby. He is also a strong promoter for using Adaptive and Responsive Design in all aspects of web development and pushes the need for developers to become stronger and more affluent in the Web UI stack of technologies (HTML, CSS, JavaScript). After dark, well, that's a different story...
Greg Beamer
Senior Architect & Technical Delivery Manager, UST Global
Bio: Experienced Enterprise Architect with more than ten years of experience, focusing primarily on alignment of business goals and drivers to IT solutions, business process managment and change management. Skilled in the TOGAF methodology. Creator of the Core as Application development paradigm. Technical Delivery Manager with a history successfully delivery of projects using distributed teams (offshore & nearshore). Bleeding edge adherent of new technology, generally experimenting one release ahead of the public in Microsoft technology. Currently working with Visual Studio 2013 and SQL Server 2014 CTP2. Focused on test/behavior driven development (TDD/BDD), Agile development paradigms (Scrum, MSF Agile, etc) and development best practices (SOLID, design patterns, Domain Driven Design (DDD), Object Orientation (OOD/OOP), Service Oriented Architecture (SOA) and database optimization, etc). Enterprise Architect with a focus on externalization of corporation data (Partner, External and Public APIs). Experienced communicator with multiple speaking engagements at user's groups and conferences. Author of 2 technical books, multiple articles, a blog and courseware. Specialties: Healthcare, financial and transportation verticals. SOA systems, RESTful services, .NET development, Enterprise Architectural frameworks, business process mapping and management, change management.
Guy Royse
Software Artisan, Pillar Technology
Bio: A born and bred Ohio native, Guy has a basic urge to create that has been a burden his entire life. Where others would choose arts and crafts, he has chosen to channel this urge into creating beautiful software. Guy was introduced to computers before he learned algebra and before Tron. He was immediately and irrevocably sucked into their alluring beauty. In fact, the draw of programming was so strong and one might call his career more of a calling than a choice. He has programmed in numerous languages over the years -- many of them semi-colon delimited -- including C++, Java, and C#. More recently he has been working with dynamic and functional languages like JavaScript and believes them to be the future of software development. Guy works for Pillar Technology in Columbus, Ohio as an instructor, a consultant, and a software engineer. An early adopter of the maker movement, he purchased his first multimeter and soldering iron in 1988. He is also the chief organizer for the Columbus JavaScript User Group and is active in the local development community. In his personal life, Guy is a hardboiled-geek interested in role-playing games, science fiction, and technology. He also has a slightly less geeky interest in history and linguistics. He lives in Westerville, Ohio with his wife and three strapping young lads. In his spare time he volunteers as a Cubmaster for his kids Cubscout Pack and goes camping a lot.
Heather Tooill
Manager, Solutions Delivery, Leading EDJE
Bio: Heather is a Solutions Delivery Manager and Scrum Master with Leading EDJE. She has been in the industry practicing Java development for the last 8 years and is an Agile advocate. Heather has her PMI-ACP & PSM certifications and is excited to share her experience with others. As a consultant, Heather has had a chance to work for multiple industries and in multiple capacities. Heather has had the opportunity to work on multiple Agile teams, as a Scrum Master, as an Agile Coach, consult with other Scrum Masters on best practices, and give talks on Agile methodologies.
Ian Ian
Chief Architect, Employer Advantage Health Care Solutions
Bio: During the day, I'm the Chief Architect at Employer Advantage Healthcare Solutions where I build database and analytics applications. By night, I spend most of my time exploring tiny devices and electronics - particularly the .NET Micro Framework & Gadgeteer rapid prototyping platform. I'm also the founder & President of the Nashville Microcontrollers Users' group (NashMicro). As a Maker I document my electronics and woodworking hobbies on my "Software & Sawdust" blog at http://ianlee.info and I also blog for MAKEzine.com. You can follow me on Twitter as @ianlee74 and for up to the minute news on Gadgeteer follow my @gadgeteerin tweets.
Jay Harris
Co-Owner / Software Consultant, Arana
Bio: Jay is a code wrangler, software consultant, and co-owner of Arana Software. He has been developing on the web since 1995, when the Blink tag lured him away from Visual Basic 3. Recognizing that the greatest application performance bottleneck is a developer's time, Jay's continuing quest is for frameworks, modules, tools, and practices that make developers stronger, fitter, happier, and more productive. Originally from Rochester, New York, he has lived in Michigan since 2003. He likes Michigan, and considers it his permanent home, but will always remain a New Yorker at heart.
Jeff Strauss
Problem Solver, Arana
Bio: Jeff is both a software consultant and a licensed attorney. Because of his unique experiences that combine technology and law, he is equally comfortable presenting to a room full of geeks or donning a suit to meet with corporate executives. He maintains a passion for solving problems with inspired solutions, improving life through technology. A dedicated member of the developer community, Jeff regularly travels to speak on both technical and business-oriented topics across the country. He is co-owner of Arana Software and enjoys the honor of serving on the board of directors for DevUp Conference (formerly St. Louis Days of .NET) and the St. Louis .NET User Group.
Jeremy Clark
Developer Betterer, JeremyBytes
Bio: Jeremy Clark makes developers better. By drawing on over 15 years of experience in application development, he helps developers take a step up in their skillset with a focus on making complex topics approachable regardless of skill level. He is a Microsoft MVP for .NET, and he has authored seven courses for Pluralsight, including "C# Interfaces", a course aimed at giving developers a clear understanding of abstraction. Jeremy lives in Southern California with 2 cats and a banjo. For more information, visit www.jeremybytes.com.
Jim Wooley
Solution Architect, Slalom
Bio: By day, Jim Wooley is a Solution Architect for Slalom Consulting, In his free time, Jim is a frequent speaker, MVP, and author of ""LINQ in Action"". He is always striving to stay at the forefront of technology and enjoys the thrill of a new challenge. He has been active evangelizing LINQ since its announcement in 2005. In addition, he attempts to pass on the insights he has gained by being active in the community, including organizing and speaking at code camps and regional events, including MIX, VS Live, CodeMash, KCDC, That Conference, DevWeek, and CodeStock.