New York Summer Conference 2016
Hempstead, NY 11549
Jul 1 - 4, 2016
New York Summer Conference is a 4-day non-denominational Christian Conference targeted (but not exclusive) towards Chinese and Chinese American churches in the Northeast.
We are excited to use Whova as our event management solution.
Attendees please download the Award-winning Whova event app to access:
Interactive agenda
Logistics
Shared Documents
Event Announcements
Attendees Profiles
Attendee Interactions
Click here
to check all Whova's benefits.
Henry Wan
Clinical Social Worker, Boston Arts Academy
Bio: Henry is a clinical social worker at Boston Arts Academy where he engages high school students regarding their emotional needs. Before his career as a social worker, he pursued his love for music at Boston University where he earned his Bachelor of Music. While in college, he discovered his passion to meet people's spiritual needs. This led to his enrollment at Gordon-Conwell Theological Seminary where he received his Master of Divinity. Afterwards, Henry engaged with Chinese-American youth in Rhode Island where he worked for four years as a youth minister of a Chinese church. His experience in Boston and Rhode Island led him to be intolerant of the under-addressed psychosocial needs of urban teenagers. This led him to Boston College where he pursued a Master of Social Work with the hope of positively impacting youth and families emotionally, spiritually, and socially. Henry continues to live out his love for music through teaching and performing. He can regularly be seen on long distance runs, biking, climbing mountains, and kayaking in the ocean. In May, Henry completed his 19th marathon. He is obsessed with travelling and is oddly excited whenever his passport is stamped. Lastly, Henry has an insatiable appetite for foods smothered in sauce and he is on a life mission to find the world's perfect "cha siu bao".
Danielle Yu
Kids Church Worship Coordinator, Clear River Church
Bio: Originally from South Jersey, Danielle studied at Purdue University in West Lafayette, IN, and has stayed in the area ever since. She leads the Kids Church worship team, plays whatever instruments for the main worship team, and writes music at Clear River Church. As a speech-language pathologist for students from pre K through high school, she has probably acquired all of her students' speech/language disorders. Danielle's heart is for pointing others to Jesus, and she loves hearing and sharing about what God is doing. She also enjoys people-ing, coffee, and puns.
Robert Calabretta
Director for Gospel Community, King's Cross Church Flushing NY
Bio: Robert Calabretta came to know Christ during his college years and was called to ministry shortly thereafter. He received his M. Div from Westminster Theological Seminary (PA) and has a background of serving in second-generation Asian-American ministries. He loves furniture from the 70's, cars from the 80's, and music and film from the 90's. Both he and his wife love the Flushing/Queens area and are thrilled to be a part of what God is doing through the transforming gospel of Jesus Christ.
Dan Lee
King's Cross Flushing
Bio: Dan Lee is a second generation Chinese-American who grew up on Long Island. After attending high school at Great Neck South he continued his education in Illinois and Queens. He has a love for teaching and has worked in education, teaching grades K-6 in Flushing, Queens. He enjoys cooking (but mostly eating) food creations, playing volleyball, and watching Netflix original programming. Dan bleeds NY Jets green and Yankees blue, but he longs deepest for his New York Knickerbockers to grace his lifetime with just one NBA championship. Okay maybe two. Dan loves spending time with youth and hanging out with his community at Kings Cross Church in Flushing, Queens. He was also the chairperson of the Teen ECBC annual multi-church retreat. Dan is currently a student at Reformed Theological Seminary in New York City.
Ron Walborn
Alliance Seminary
Bio: Dr. Ron Walborn is the Dean of Alliance Theological Seminary and the College of Bible and Christian Ministry at Nyack College in Nyack NY. He has taught at Nyack ATS since the fall of 1999. Ron serves on the Board of Directors for the Christian and Missionary Alliance and has served on the Theological Issues Committee for the denomination. Ron has pastored C&MA churches in Connecticut and California. He planted Risen King Community Church with Dr. Terry Wardle in Redding, CA in 1989. While living in Redding for 10 years, he taught part time at Simpson University. Ron has spoken at numerous Christian and secular colleges across America, and at churches and conferences throughout the US and internationally. He has written a book on stewardship, Stewardship & the Kingdom of God, published by the Christian & Missionary Alliance and chaired the committee that wrote the C&MA position on Spiritual Gifts, Expectation Without Agenda. Ron holds a B.A. in History from Nyack College, a M.Div. from Alliance Theological Seminary and a Doctor of Ministry degree from Fuller Theological Seminary.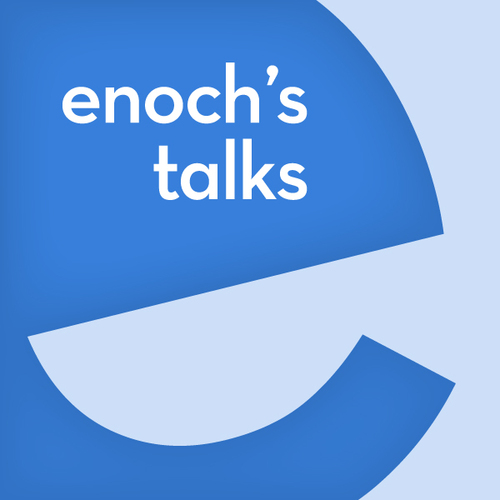 Enoch Liao
Boston Chinese Evangelical Church
Bio: Enoch Liao has served at Boston Chinese Evangelical Church since 2001 in youth ministry, college ministry, and now as the English Pastor. He is married to Karen and they have three sons — Enoch Liao II and Enoch Liao III and Enoch Liao IV. He grew up in California and met his wife in college at UCLA. They also have three pet chinchillas named Nimbus, Sylvie, and their daughter Jules. Enoch received his education from UCLA and Talbot School of Theology. In recent years, Enoch has done missions-related work in Europe, Africa, and Asia. He feels privileged to be a part of NYSC! Oh, and actually, Enoch's sons' real names are Evan and Owen and Kian. He wouldn't do that to them.
Jason Lee
CCCRI / Sanctuary Church
Bio: Jason is from North Jersey and now resides in Providence, RI, where he studied at the Rhode Island School of Design. He is now in his 11th year of serving the city through music and design, currently as the Creative Director at Sanctuary Church. Fitting, considering he plays a ton of instruments, sings, takes cool pictures, and happens to be a luthier—yes, he makes guitars. Jason is passionate about leading others in worshiping Jesus, and giving his best to his Savior. In his spare time, Jason is questing for the perfect cup of coffee and the perfect bowl of ramen.
Bio: Manni has been serving in full time ministry for the past 10 years at Church of the Living Lord and Chinese Christian Herald Crusades and currently is the Associate Director of WOW! (Women of Wonder Inc.) Her passion is to see all of God's people be living out their fullest at each season of their life calling. Aside from her professional career as Database Administrator, Tracey worships at New Mercy Worship Center. Teaching is her main ministry in her church and at WOW! Her passion is to see the Word taught accurately so that we can live it out powerfully.
Xian Chang
New Life Church Fellowship
Bio: Xian Chang has been attending the New York Summer Conference since the '90s. He has served as an usher, usher manager, treasurer, small group leader, and small group coordinator. He has enjoyed meeting many people and learned from many speakers' words of wisdom. He attends New Life Fellowship Church in Elmhurst, NY where the church's values, emotional health and contemplative practices have had a profound influence on his own spiritual life. He is pursuing his Doctorate in physical therapy and enjoys schmoozing with his buds like NYSC coordinator, Jesse Liang.
Tracey Woods-Dunnom
Pace University