SimGHOSTS 2016: Australia [SG16AUS]
Melbourne, VIC
Jul 5 - 8, 2016
Who should attend SimGHOSTS 2016 Australia?
Anyone responsible for the technical operation of a medical simulation lab including full-time or part-time Sim Techs or clinical educators tasked with operating the day-to-day of simulation spaces. As well, anyone evaluating medical-simulation based technology should strongly consider attending as leading industry vendors attend. Other meetings are better suited for clinical educators specifically looking to learn how to teach with medical simulation. Administrators of simulation programs should also consider sending their institution's AV and IT related staff members who are responsible for supporting the simulation program. In our most recent events, staff from AV and IT departments outside of the healthcare simulation program found immense benefit from participating in SimGHOSTS to better understand the needs of their institution's simulation program!
SimGHOSTS Event Objectives:

• Meet with other Simulation Champions and share best practices
• Network and build long term industry relationships with peers and vendors
• Discuss and develop professional community needs and standards
Receive specialized training in:
• High-fidelity manikin hardware & software operation, maintenance and repair
• Audiovisual production techniques and debugging
• Learning Management System troubleshooting
• IT networking
• Team leadership and communication techniques
• Manikin moulage and makeup
• Basic medical terminology, physiology, pharmacology
• Healthcare education practices
We are excited to use Whova as our event management solution.
Attendees please download the Award-winning Whova event app to access:
Interactive agenda
Logistics
Shared Documents
Event Announcements
Attendees Profiles
Attendee Interactions
Click here
to check all Whova's benefits.
Cyle Sprick
Director Simulation Unit, School of Medicine, Flinders University
Bio: Dr Cyle Sprick is the Director of the Clinical Simulation Unit in the School of Medicine at Flinders University in South Australia. Dr Sprick has a PhD in Biomedical Engineering with a focus on clinical simulation. Clinically, Dr Sprick has been a practicing Paramedic since 1996, first in Texas, and then in Adelaide from 2000. Sitting at the nexus of clinical practice, education and biomedical engineering, Dr Sprick brings a unique perspective to clinical simulation. Before moving to Australia in 2000, Cyle worked for Oceaneering Space Systems (a NASA contractor) designing and building cryogenic (liquid air) based life support systems for underwater astronaut training, firefighters, and haz-mat workers. He also worked on the design of a liquid oxygen based life support system for the Mars mission space suit, and various robotic projects.
Dr Richard Huysmans
Principal Consultant, Raven Consulting Group
Bio: Management consultant helping people interested in health and research address three big challenges they face: 1. Getting funded - through grants, tenders and partnerships 2. Communicating - through writing, planning and implementing projects 3. Being relevant - Turing their passion into something others want to hear about by recognising the overlapping interests.
James Cypert
Executive Director, SimGHOSTS
Bio: assortment of skills, education and experience provide James D. Cypert the unique talent of connecting both with advanced technologies and people. 25 years' experience in the information technology field, certifications from Microsoft and CompTIA, a Bachelor of Science in Information Technology from University of Phoenix, 15 years combined experience in manufacturing, construction, and electronic installation and repair give James the necessary skills to confront nearly any technological challenge. A Bachelor of Arts in Psychology and a Master of Science in Counseling Psychology from California Baptist University, combined with 25 years' experience in technical training, curriculum development, adult education, counseling youth, couples, and troubled adults give James the necessary skills to address the end user issues that make technology so difficult to adopt.
Lance Baily
Founder, SimGHOSTS
Bio: Find me on LinkedIn!
Chris Carpenter
Audio-Visual Consultant, CC Simulation
Nola Pearce
Managing Director, TraumaSim Pty
Madeleine Hathaway
Consultant, Raven Consulting Group
Michael Stanton
Technical Help Desk Manager, Laerdal Medical Australia
Natasha Eaton
Simulation Educator, Redcliffe Hospital Skills Development Service
Phil Williams
Multimedia Officer / AV Officer, Sydney Childrens' Hospitals' Network
Stephen Guinea
Academic Lead Simulation Practice, Australian Catholic University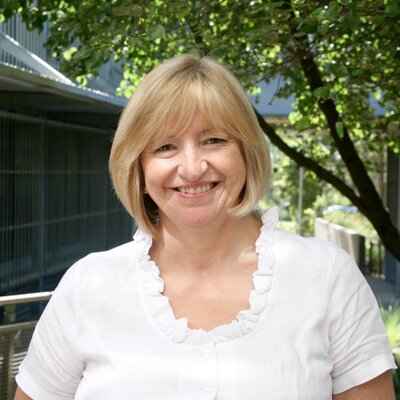 Tracy Levett-Jones
Professor of Nursing, University of Newcastle
iSimulate Representatives
iSimulate
Jacqueline Dias
Aga Khan University
Laerdal Medical Representatives
Laerdal Medical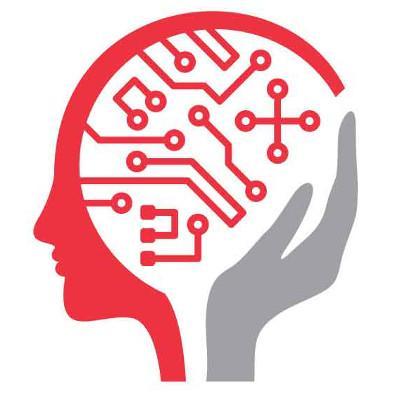 Wendy Katterns
University of Queensland
Rukhsana Zuberi
Aga Khan University
Laura Vesey
Laerdal Medical
Sonia Gardner-Hillgrove
n/a