2017 Cal-TASH Conference
San Diego CA
Mar 3 - 4, 2017
Join us in San Diego for the 34th Cal Tash Annual Conference and Meeting, March 3rd and 4th, 2017! This year's theme is "Inclusion through the Lifespan" with a focus on the 2016 HCBS (Home and Community Based Services) ruling and its impact on services for children, youth, and adults with disabilities.
We are excited to use Whova as our event management solution.
Attendees please download the Award-winning Whova event app to access:
Interactive agenda
Logistics
Shared Documents
Event Announcements
Attendees Profiles
Attendee Interactions
Click here
to check all Whova's benefits.
Kirk Hinkleman
Associate Director, Life Works
Bio: Kirk Hinkleman is the Associate Director of Life Works. Having worked in the human services field since 1998, Kirk has a wide range of experience working with people with unique and challenging support needs. Upon graduating from the University of California, Santa Barbara in 2001, with a degree in Sociology, Kirk shifted his career focus to working with adults looking to live fully inclusive, independent lives in the community. Kirk met his now business partner and co-creator of awesome, Beth Gallagher, in 2007. The pairing has proven to be dynamic every step of the way. Kirk is committed to dismantling archaic structures, systems and thinking as it pertains to people who experience disabilities finding valued social roles in neighborhoods. Kirk is convinced that we need to view people through a citizen-centered lens if we what we are looking for is real, lasting and sustainable relationships with people. Co-author (along with Beth Gallagher) of "Intentional Teaming: Shifting Organizational Culture", and Co-Creator of Liberty Plan, Kirk is committed to realizing the highest potential in people while asking Beth Mount's question "What More Is Possible?" When asked about his mission, Kirk says: "We need to shatter the walls our culture and society create that preclude us from making simple human connections with each other in the community and in our neighborhoods. I'm particularly fascinated with the idea of kinship and love. It is my hope, with our foundation of looking at all people as viable, contributive citizens living in community, we are able to embrace to the idea that we all inherently belong to one another. Love should drive the path we walk...we are all human, and thusly, all deserve love, dignity and respect."
Denyse Curtright
Work Services Section Chief, CA Department of Developmental Services
Bio: Contact Information: Denyse.curtright@dds.ca.gov Work.Services@dds.ca.gov 916-654-2208
Bio: Email me at ekbernstein@gmail.com
Amy Hanreddy
Assistant Professor, California State University, Northridge
Becky Tschirgi
Owner/Consultant/Trainer, Innovative Consulting Solutions
Ben Davidson
Owner, Premier Healthcare Services, LLC / PHS
Beth Gallagher
CEO, Life Works
David L. Westling
Professor of Special Education, Western Carolina University / WCU
Don Cardinal
Professor, Attallah College of Educational Studies, Director, Thompson Policy Institute , Chapman University
Elissa Eseman
Inclusion Specialist and Special Education Teacher, Piedmont Unified School District
George Singer
Professor, UC Santa Barbara
Jacki Anderson
Professor/Coordinator Programs in area of Moderate/Severe Disabilities, CA State University, East Bay
Jasmin Rocha, M.S., CRC
Independent Living Coordinator, Wayfinders at California State University, Fresno
Jean Gonsier-Gerdin
Full Professor, California State University, Sacramento / CSUS
Saili Kulkarni
Assistant Professor, CSU Dominguez Hills
Jessica Parmar
Special Education Teacher, Redondo Beach Unified School District
Jodi Robledo
Associate Professor , CSU San Marcos
Aja McKee
Chapman University
Carole Watilo
Progressive Employment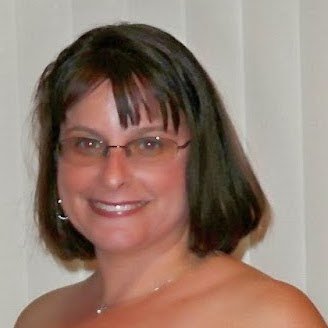 Frances Smith
Chime Institute
Jennifer Barnette
WISH Charter School
Jereth Suede
family member
Jessica Parsons
Let it Go Yoga
Amie Baral
Camino Nuevo Charter Academy
Amy Westling
Association of Regional Center Agencies / ARCA
Annie R. Cox
CSU Northridge
Chris Dixon
family member