District PD Day 2016
Lawrence KS
Aug 12, 2016
Description here---
We are excited to use Whova as our event management solution.
Attendees please download the Award-winning Whova event app to access:
Interactive agenda
Logistics
Shared Documents
Event Announcements
Attendees Profiles
Attendee Interactions
Click here
to check all Whova's benefits.
Alison Preston
Teacher, USD 497
Bio: This is my third year teaching at Hillcrest Elementary. I taught first grade at Hillcrest the last two years and I am excited to move to second grade this year! Before moving to Lawrence I taught second, third and fifth grade in Lincoln, Nebraska. This summer I finished my Master's degree in Teaching, Learning and Teacher Education and my Reading Specialist endorsement at the University of Nebraska. My family moved to Lawrence in August 2013. I have two children, Ethan and Ella. When I am not at school I enjoy reading, baking and spending time with my family and friends.
Bret Church
CEO, King Prawn Consulting
Bio: Dr. Bret Church was literally born into the field of education. His mother was an elementary teacher, and his father served as a teacher and ultimately Superintendent of Schools. He too gravitated toward "the family business" and attained an education degree from the University of Kansas. Dr. Church's passion for leadership and school improvement led him to educational leadership. He attained a Master's degree in Curriculum and Instruction (University of Kansas), and Doctorate in Educational Leadership (Baker University). Early on, Dr. Church was given increasing responsibilities in a variety of administrative roles with primary focus in the areas of intervention and supports, instructional coaching, professional development, and ongoing school improvement. Through experiences gained in four school districts, he has gained a reputation for his ability to quickly translate complex initiatives into actionable plans, and also for his willingness to have passionate conversations necessary for school cultures to evolve and transform. He has spent the last decade of his professional career in various leadership roles assigned to hiring, developing, mentoring, and evaluating instructional leaders. Dr. Church has observed countless strategic investments and initiatives that require significant time, finances, and human capital that have failed to deliver desired or agreed upon teaching and learning outcomes.  Therefore, Dr. Church created King Prawn Consulting as a professional vehicle to partner with schools and school districts, to ensure that improvement efforts and educational strategies are understood by key decision makers and stakeholders, and executed effectively. Dr. Church currently works with school districts, administrators and schools to create a culture of improvement, use feedback as a lever to maximize improvement, and to meet the professional learning needs of today's leaders and educators.
Jeffery Plinsky
Teacher & Coach, USD 497
Bio: Debate, Forensics, English Lawrence High School
Alex Cramer
Curriculum Facilitator, LPS
Amanda Peterson
Orchestra, USD 497
Amanda Williams
Library Media Specialist, USD 497
Amy Hoffsommer
PE Teacher, Usd497
Amy Yates
7th Grade Math, USD 497
Andrew Davis
Teacher, USD 497
Anita Carlson
Learning Coach, USD 497
Anna Heinritz
Elementary Gifted Education Teacher, USD 497- Lawrence Public Schools
Arla Jones
ESOL Teacher, South Middle School
Ashley Beason-Manes
Gifted education facilitator, USD 497
Ashly Squires
TEACHER KINDERGARTEN, QUAIL RUN ELEMENTARY
Bob Durgan
Behavior and Autism Consultant, USD 497
Cara Aldridge
6th Grade Math, USD 497
Cara McNorton
5th Grade Teacher, USD 497
Carly Showman
Learning Coach-SPED, USD 497
Catherine Bolton
SCHOOL MNTL HLTH SPPRT PROF, CORDLEY ELEMENTARY
Cathryn Monroe
Learning Coach, USD 497
Chace Jewell
Manager, Discovery Education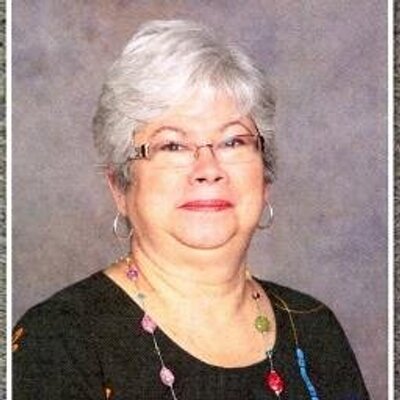 Charlotte Anderson
Library Media Specialist, USD 497
Christina Smith
4th Grade Teacher, USD 497
Christy Hunt
TEACHER ELEMENTARY PE, BROKEN ARROW ELEMENTARY
Cris Anderson
Prinicipal, USD 497
Danica Moore
Curriculum Facilitator-Equity, USD 497
Danira Flores
Curriculum Facilitator, USD 497
Deborah Garner
Learning Coach, USD 497
Deena Wilson
SOCIAL WORKER, KENNEDY ELEMENTARY
Denise Johnson
Health and Wellness Administrator, USD 497 Lawrence Public School