Elixir and Phoenix Conf 2016
Orlando FL
Aug 31 - Sep 2, 2016
ElixirConf is a two day conference on September 1-2, with a training day on August 31.
ElixirConf is the largest conference for Elixir, OTP, Web and Embedded developers from around the world. Focused on advancing the Elixir programming language and the communities surrounding it, ElixirConf brings together developers, from novice to experienced, to discuss, collaborate, and socialize.
The conference includes five training courses, which provide six hours of hands-on instruction.
The speaker portion of the conference includes three tracks of talks, 31 speakers and 3 keynote speakers.
We are excited to use Whova as our event management solution.
Attendees please download the Award-winning Whova event app to access:
Interactive agenda
Logistics
Shared Documents
Event Announcements
Attendees Profiles
Attendee Interactions
Click here
to check all Whova's benefits.
Ben Wilson
Elixir Developer, CargoSense
Bio: A full time Elixir developer at CargoSense, Ben is the author/maintainer of ExAws, an idiomatic elixir library for interacting with AWS services used by hex.pm. When not telling you about that time he biked across the USA, Ben also sings professionally and cooks sporadically. Ben Wilson is based in Washington, DC, USA. Bruce Williams is a polyglot full-stack developer, technical book author, and CTO of CargoSense (a logistics intelligence company). Based out of Portland, OR, USA, Bruce is the primary author of the Absinthe package, a GraphQL implementation for Elixir. In his spare time he wears ridiculous magnification headgear to cut precious and semi-precious gemstones.
Brian Cardarella
CEO, DockYard
Bio: Brian is the CEO of DockYard, a software consultancy that specializes in Elixir / Phoenix development.
Darin Wilson
Senior Software Engineer, Infinite Red
Bio: Darin Wilson has been coding professionally since the days when you got help with coding problems by posting a message on a CompuServe forum over a 400-baud modem. Over the years, he's developed apps for banking, education, television, social media, and robotic arms. Currently a Senior Software Engineer at Infinite Red, he develops web and mobile applications using Elixir and React Native.
David Stump
Lead Developer, Littlelines
Bio: David has had a passion for software development since he was very young, making tiny applications for friends and family. As he grew, development was a constant hobby and he decided to make it a career after graduating from Butler University in 2005. David went on to earn a Master's Degree in Human Computer Interaction from DePaul University in 2012. During his career, David honed his skills at startups, agencies and consulting firms. David and his wife Gwyn love spending time with their son Alexander. The three of them enjoy Butler Basketball, traveling and exploring Dayton.
Eric Entin
Principal Software Engineer, FanDuel
Bio: Eric Entin (@antipax) leads a team at FanDuel that works on Elixir/Phoenix-based projects. A polyglot programmer who has worked professionally in many languages including Haskell, Ruby, and C++ for over 10 years, Elixir is by far his favorite. He has contributed to Elixir, Phoenix, Ecto, and Postgrex. A lifelong NYC resident and proud graduate of the Bronx High School of Science, he now lives in Queens with his 2 cats and fiancé. Eric's interests include music production, backcountry camping, and smoked cheeses."
Eric Meadows-Jönsson
Elixir Developer, icanmakeitbetter
Bio: Eric Meadows-Jönsson is part of the team behind the Elixir programming language and has created many open source projects in Elixir, including Hex, a package manager and Ecto, a language integrated query for Elixir. He graduated from Computer Science at Chalmers University in Gothenburg and is now an Elixir developer at icanmakeitbetter.com. Eric has a passion for open source development and programming with a focus on functional programming and the Erlang ecosystem.
Erich Kist
Developer, Plataformatec
Bio: Erich is a curious programmer that works at Plataformatec since 2012. Thenceforth, he worked on several different projects in Ruby. In 2015, he started to play in the Elixir playground and supports the company in the transition to Elixir.
Frank Hunleth
Principal, Troodon Software
Bio: Frank designs embedded software for products in many industries including medical, consumer, telecommunications and defense. Frustrated with repeatedly implementing parts of OTP, he started the Nerves project to make it easier to use Erlang and Elixir in embedded projects. He is an active contributor to open-source. Some of his other projects are Elixir/ALE, nerves_uart, fwup, and erlinit.
Gabi Zuniga
CTO, VoiceLayer
Bio: Gabi works as CTO at VoiceLayer. He has been developing and managing software development for over 15 years in a wide variety of fields, including multimedia, networking, web, and mobile (iOS and Android). Gabi is passionate about learning new technologies. He enjoys innovating from early startup stages and contributed to the success of Kealia, Pacific Broadband and Chromatic Research, which were acquired by Sun Microsystems, Juniper Networks and ATI, respectively. Previously Gabi led the development of the first software based video decoders at IBM's T.J. Watson Research Center.
Gary Rennie
Developer, VoiceLayer
Bio: Gary is a member of the Phoenix core team, often found answering questions on StackOverflow for the elixir and phoenix-framework tags. He is developer at VoiceLayer using Elixir and Phoenix on a daily basis.
Jason Stiebs
Co-Founder, RokkinCat
Bio: Phoenix-core team member, co-founder of RokkinCat LLC where we build full stack applications and write our backends in Elixir where it makes the most sense. Spends his free time geeking out about distributed systems and rockets/space.
Jay Hayes
Computerer, Stitch Fix
Bio: Jay has been programming professionally for over 10 years. A few years ago, he fell in love with Ruby and began developing a deep interest in good software design, appropriate levels of testing, and other programming paradigms. For the first time since falling in love with Ruby, he has discovered another language with such charm: Elixir. Jay worked as a consultant and instructor at Big Nerd Ranch. Now he's at Stitch Fix! He works fully remote from (sweet) home in Alabama. Remote is a perfect working situation as it allows him to do what he loves while being close to the people he loves, his beautiful wife and baby son."
José Valim
Founder, Plataformatec
Bio: José Valim is an author, developer, and the creator of the Elixir language. José is also the founder of the development group Plataformatec.
Josh Adams
Co-Founder, DailyDrip
Bio: Josh Adams is a co-founder of DailyDrip, which is an extension of what he was doing with ElixirSips. He's been a CTO for 10 years and fell in love with functional programming when he ran into Erlang the second time. He's been beaming ever since.
Kat Tornwall
Developer, Everything But The House
Bio: Kat Tornwall is a full-stack developer at Gaslight, a custom software development shop in Cincinnati. She spends her days working with Phoenix and Javascript building applications for the web. After work, you might find her teaching a class for the Cincinnati chapter of Women Who Code or hanging out at a meetup. When Kat is not at Gaslight, she enjoys knitting, video games, and sneaking in a cat nap with her cat Git.
Nathan Lapierre
Founder, Novawave Inc
Bio: Nathan is the founder and lead engineer at Novawave Inc., building IT asset planning and management software. He holds a Master of Computer Science degree from Dalhousie University in Halifax, Canada, where he researched distributed graph algorithms.
Paul Schoenfelder
Architectural Engineer, DockYard Inc
Bio: Maintainer of a number of Elixir libraries, such as Distillery, Timex, Swarm, and others. Working on OTP releases in Elixir core
Renan Ranelli
Senior Software Engineer, Xerpa
Bio: I am currently working full time with Erlang and Elixir at Xerpa, building the next generation HR platform. I'm a experienced software engineer with a very strong background in backend, concurrency and systems design. I have also worked at Locaweb (the largest hosting provider in Latin America) in the ""big-scary-rewrite"" of its hosting provisioning platform. I'm also a ""language geek"" and I have already worked with C, C#, F#, Clojure, Scala, Haskell, Ruby, Python, Erlang, Elixir and Bash. I'm a frequent speaker in technology events in Brazil and I gave more than 15 talks. I talk nonsense at `milhouseonsoftware.com` and tweet at @renanranelli. In a previous life, I was also a chemical engineer.
Tetiana Dushenkivska
Software Engineer, Inflowmatix Limited
Bio: I am working as a Software Engineer in Southampton. I have a degree in Electrical Engineering from Ukraine, and I am passionate about challenges and making learning fun. In my free time I contribute to open source and working on my own software/hardware projects. I like the idea of mixing hardware and software together. That's why my personal projects include integration of Arduino, bunch sensors with visual output to the browser. This allows me to write fun games and enjoy "testing" them. As a social person, I like to build social games, which include "testing" with friends. After sipping a little bit of Elixir(programming language, not actual booze) I started to fell in love with it. That's the explanation to why all my latest projects include Elixir.
Wojtek Mach
Software Developer, ClubCollect
Bio: Wojtek is interested in functional programming and OSS. He works as a software developer at ClubCollect, Netherlands-based startup, and lives in Kraków, Poland. In his spare time he tries to help with some Elixir-related OSS projects like Hex.pm, as well as builds small Elixir libraries of his own.
Chris Bell
Technical Director, Made by Many
Bio: Chris is an Englishman in New York, where he works as the Technical Director of Made by Many, a consultancy that helps clients bring new products and services to market. He's also a co-founder at Form&Thread, an online retailer selling men's essentials.
Chris McCord
Architectural Engineer, DockYard
Bio: Chris McCord is a programmer with a passion for science and building things. He spends his time crafting the Phoenix Framework, working with the fine folks at DockYard, writing books like Metaprogramming Elixir, and teaching others the tools of the trade.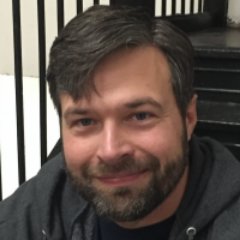 Joel Byler
Software Developer, CoverMyMeds
Bio: Joel is a polyglot developer who primarily develops in ruby during the day at CoverMyMeds in Cleveland, Ohio. He has experience working with startups as well as large corporations with Java, C#, Ruby, Objective-C, and the list goes on. While new to Elixir, he is finding it an enjoyable new way of expressing his ideas in code! He is also the organizer for the Cleveland Ruby Brigade and enjoys participating in community events such as Cleveland GiveCamp, Startup Weekend, and Global Day of Code Retreat.
Sonny Scroggin
Software Engineer , Le Tote
Bio: Sonny Scroggin is a software engineer with broad interests in the world of computing. He is a core team member of the Phoenix Framework and is working on various libraries within the Elixir ecosystem. You can find him presenting or teaching others about Elixir, Phoenix, and other tools and libraries in the local user groups in Nashville, TN and at conferences around the world.
Bio: Boyd has been writing and shipping software for a long time. After 15 years on the Xbox team, which included founding and running engineering for Xbox Live, founding and running all of XNA, and running software engineering for the Xbox One Console, he took some much needed time to recharge, reflect, and survey the technical landscape for his new projects. Boyd has landed on using the Elixir / Phoenix / Nerves stack and is planning big things for the future.
Bruce Tate
icanmskeotbetter
Bio: CTO of icanmakeitbetter.com. Author of Programming Phoenix, Seven Languages in Seven Weeks, From Java to Ruby, Rails: Up and Running, Beyond Java, and editor for the Seven in Seven series.
Chris Keathley
Carbon Five
Bio: Chris is a senior software developer at Carbon Five. Although he started out writing C he found his true love was building applications on the web. These days he spends most of his time in Elixir and Javascript, trying to push the web to it's limits. When not writing code for work, Chris can be found writing code for fun, talking about the joys of functional programming, roasting coffee, or building legos with his kids.
Bio: Ernie has no idea what he's doing most of the time, but he's loving every minute of it.
Bio: James Edward Gray II has been a completely unsupervised programmer for far too long. He has wandered from community to community, learning languages and programming lore but also tossing the occasional error into the crowd. He very much hopes that unlocking the secrets of Elixir will protect him from the questionable designs choices that spawned him.
Bio: Jason Voegele is an Erlang developer at Basho where he works on the search component of the Riak NoSQL database. He has previously developed systems in Elixir, Ruby, and Java, and has a strong interest in functional programming languages and techniques. Jason lives in the Cincinnati, Ohio area where he is a devoted husband and step father. Jason's other interests include astronomy, music, and good books.