GCC National Conference 2016
Berkeley CA
Jun 21 - 24, 2016
This year, the 2016 GCC Annual Conference has the themes Diversity, Data, and Professional Development; and the program will again include a pre-conference session on Tuesday, June 21st for members who are new to the profession or to working specifically with graduate students, PhDs and Postdoctoral scholars and would like additional professional development.
We are excited to use Whova as our event management solution.
Attendees please download the Award-winning Whova event app to access:
Interactive agenda
Logistics
Shared Documents
Event Announcements
Attendees Profiles
Attendee Interactions
Click here
to check all Whova's benefits.
Andrew K. Smith
Asst. Dean for Research and Planning, Graduate Division, UC Berkeley
Bio: Dr. Andrew K. Smith studies graduate students and alumni through institutional data and surveys. The results of these studies are used across the institution to inform policy decisions, academic program review and student advocacy. Before coming to Berkeley Dr. Smith coordinated numerous evaluations of national school reform programs at WestEd, impacting the implementation of federal policy in K-12 schools. Previously an adjunct faculty member at the University of Southern California, Dr. Smith taught doctoral-level courses in social science research methods and multivariate statistics.
Annie Maxfield
Associate Director for Graduate Student Relations and Services, UCLA
Bio: Annie Maxfield, MS, has been helping PhD students prepare for their career of choice for the past 6 years. She is the Associate Director for Graduate Student Services at the UCLA Career Center, where she leads collaborative professional development programs and services for graduate students and employers. Prior to joining UCLA, Annie worked in a similar capacity at Duke University. She chairs the user experience committee for the Imagine PhD project and collaborates with Humanists@Work initiatives for the UC-System Humanities Research Institute. She has taught communication and new media courses at 5 different universities, including two rivals of her current and past employers: USC-Annenberg and UNC-Chapel Hill. She earned her master's degree and two bachelor's degrees from the University of Utah.
Chris Aakre
Consultant, Boston Consulting Group
Bio: Christopher Aakre is a Consultant in the Seattle office of the Boston Consulting Group (BCG). He serves as the Advanced Degree Specialist on the West Coast, where he specializes in recruiting consultants from Ph.D., law, and medical backgrounds. He is a member of the Health Care Practice Area and has experience across a range of non-profit and commercial health care clients. Prior to BCG, Chris received his Ph.D. in Microbiology from MIT, and his B.S. in Biology from Stanford.
Chris Tsang
Field Applications Scientist, Inscopix
Bio: Chris is a field application scientist at Inscopix, where he supports an innovative platform technology that helps neuroscientists decode the brain. Previously, he worked at Alaunus Biosciences and Anaspec, where he supported reagents and assays for neuroscience and neurodegenerative disease research. Chris trained as a neuroscientist at the University of Toronto, SickKids Research Institute, UC Berkeley and Lawrence Berkeley National Lab and enjoys participating in neuroscience education, outreach, and fundraising events. He is proud to have started the Postdoc Industry Exploration Program at UC Berkeley, which exposes postdocs to industry careers through company site-visits and professional development workshops.
Christopher Gales
Senior Director of Documentation, Splunk
Bio: Christopher Gales is the Senior Director of Documentation for Splunk, an enterprise software company headquartered in San Francisco. He earned his undergraduate degree at Princeton, majoring in English, with a certificate in creative writing. Chris completed his PhD in English at UC Berkeley. Chris has over 20 years of experience managing information development for end-user, enterprise, and developer audiences, in companies of all sizes. He is on the advisory council for the Center for Information Development Management and has delivered presentations about strategic planning, customer interaction, documentation infrastructure, and collaboration.
Dave Evans
Lecturer - Stanford Design Program, Stanford University
Bio: Dave Evans joined the Stanford Design Program in 2007 where he teaches the popular Designing Your Life courses, including Designing the Professional for graduate students and postdocs. Dave's passion is to help undergrads and grads apply the innovative principles of design thinking to the wicked problem of designing your life after school. Dave obtained his BS and MS in Mechanical Engineering and returns to Stanford following 30+ years of executive leadership and management consulting in high technology. Dave product managed the first mouse and early laser-printing projects at Apple, was a co-founder of Electronic Arts, and has consulted to dozens of start-ups and major corporations. Designing Your Life - the book is due out from Knopf, Sept 13, 2016. More info at www.designingyour.life."
Doug Kalish
Visiting Scholar, University of California Berkeley/dougsguides
Bio: Doug was a Visiting Scholar at UC-Berkeley, and consultant and serial entrepreneur who has founded or been an early executive in four companies. He was the first graduate in Neurobiology at the University of Michigan, and after receiving his PhD from Harvard in Biology, he pursued a non-academic career. He's held a variety of interesting titles and roles including Managing Partner of the Price Waterhouse World Technology Centre, and Chief Knowledge Officer at Scient. In the Summer of 2011 he started a website to help college students at all levels (freshmen to postdocs) make the transition from academia to the business world. He now devotes most of his time touring college campuses delivering career guidance workshops.
Elizabeth Watkins
Dean of the Graduate Division, Vice Chancellor of Student Academic Affairs, UCSF
Bio: Elizabeth Watkins is Dean of the Graduate Division, Vice Chancellor of Student Academic Affairs, and Professor of History of Health Sciences at UCSF.  She earned her BA in biology and her PhD in history of science, both at Harvard.  She is the author of On the Pill:  A Social History of Oral Contraceptives and The Estrogen Elixir:  A History of Hormone Replacement Therapy in America and co-editor of Medicating Modern America:  A History of Prescription Drugs; Prescribed: Writing, Filling, Using, and Abusing the Prescription in Modern America; and the forthcoming Therapeutic Revolutions: Pharmaceuticals and Social Change in the Twentieth Century.  She has also published articles on the history of birth control, the history of male menopause and testosterone, and the history of stress. Her work has been funded by the National Endowment for the Humanities, the NIH/National Library of Medicine, the National Academy of Education, the National Science Foundation, and the University of California President's Research Fellowship in the Humanities. She continues to supervise PhD students who are writing dissertations on the history of health sciences at UCSF.
Fiona Doyle
Dean of the Graduate Division, U.C. Berkeley
Bio: Fiona Doyle studied at the University of Cambridge and Imperial College, University of London and joined the faculty at U.C. Berkeley in 1983. Prior to her appointment as Dean of Berkeley's Graduate Division, she has served as Chair of the Department of Materials Science and Engineering, Executive Associate Dean of the College of Engineering, and Chair of the Berkeley Division of the Academic Senate. Her work on the processing and behavior of minerals and materials has been recognized with the Donald H. McLaughlin Chair in Mineral Engineering and membership of the National Academy of Engineering.
Gabe Dunn
Co-founder, CDIPS
Bio: Gabriel Dunn helped co-found the Career Development Initiative in the Physical Sciences in 2011. Since then, CDIPS has helped hundreds of graduate students and postdocs learn more about jobs outside academia and gain the skills and experiences necessary to land those jobs. Apart from CDIPS, Gabe is currently the president of the PhD Consulting Club and a graduate student in Physics.
Holly Nigorizawa
Program Director, CAIPS International Programs; International Student & Scholar Adviser, UC San Francisco
Bio: Holly Nigorizawa, Program Director, CAIPS International Programs in the International Students and Scholars Office at UC San Francisco, Susan Musich, Executive Director and Founder of Passport Career, and, Sam Castaneda, Director, Visiting Scholar and Postdoc Affairs Program at UC Berkeley will provide a presentation with regard to the career and professional development challenges that face graduate students and postdocs.
Jennifer Irwin
University Recruiting Manager, Exponent Failure Analysis Associates
Bio: Jennifer Irwin is the University Recruiting Manager in the Human Resources Department at Exponent, a leading engineering and scientific consulting firm. In her role, she has worked with thousands of Ph.D. students and Postdocs over the past nine years. The engineers and scientists she has recruited have become some of the top performing consultants in various disciplines at Exponent. Jenny also has a leading role in people and career development projects within the firm
Paula Wishart
Academic Program Officer for Professional Development, Rackham Graduate School at the University of Michigan
Bio: Paula Wishart (pwishart@umich.edu) is the Academic Program Officer for Professional Development at the Rackham Graduate School at the University of Michigan. Paula leads out professional development for U-M's Rackham graduate students and postdoctoral fellows, including consulting with academic departments and collaborating with career services and student groups. She also serves as a lecturer in the Gerald R. Ford School of Public Policy. Prior to this role, Paula served as career consultant at U-M's Career Center and the Ford School of Public Policy. She has worked in professional development for 25 years, including leading out training initiatives at the Institute for Social Research and at Ford Motor Company, as well as managing her own consulting practice. Paula is also the founder and manager of the LinkedIn Group "Ph.D. Careers Outside of Academia."
Peter Fiske
CEO, PAX Water Technologies
Bio: Peter S. Fiske, Ph.D. is the CEO of PAX Water Technologies, Inc. and formerly the co-founder of RAPT Industries, a spin-out from Lawrence Livermore National Laboratory. Prior to forming RAPT, Fiske was an experimental physicist at LLNL. He has been featured on NPR's Talk of the Nation - Science Friday. Fiske received his Ph.D. in Geochemistry and Materials Science 1993 from Stanford University and is the author of the book To Boldly Go: A Practical Career Guide for Scientists, (www.agu.org/careerguide) published by AGU and the upcoming second edition Put Your Science to WORK: The Take-Charge Career Guide for Scientists and Engineers. He is currently a regular contributor to Nature.
Rebekah Krell
Deputy Director, San Francisco Arts Commission
Bio: Rebekah Krell Rebekah.Krell@sfgov.org Deputy Director of Cultural Affairs and Chief Financial Officer, San Francisco Arts Commission Rebekah joined the staff of the San Francisco Arts Commission in 2011. Prior, she served as Senior Fiscal and Policy Analyst for the Mayor's Office under both the Gavin Newsom and Edwin M. Lee administrations. Before joining the Mayor's Office, Rebekah worked as Legislative Aide to San Francisco Supervisor Sean R. Elsbernd. She was a Budget Analyst at the Harvey Rose Accountancy Corporation and Policy Advisor for Oakland Mayor Jerry Brown. Born and raised in San Francisco, Rebekah holds a Bachelor's Degree in Sociology from Columbia University and a Master's Degree in Public Policy from the University of California Berkeley's Goldman School.
Rory Flinn
Director of the Office of Postdoctoral Affairs, Columbia University in the City of New York
Bio: Director of the Office of Postdoctoral Affairs at Columbia University
Sahar Yousef
Graduate Student (PhD Program), UC Berkeley
Bio: Sahar Yousef is a 4th year PhD Candidate in Vision Science. Her research is on cognitive training, which aims to make the brain better, faster, and stronger. She has directed and co-founded three international conferences and served as President to multiple organizations, been granted several awards for leadership excellence, and also co-founded three courses at UC Berkeley, including a course on meditation that she has proudly facilitated for 7 years. Sahar has also founded 2 companies, worked as a product manager at a tech startup, and consulted on growth, strategy, and neuroscience research in a variety of sectors.
Susan Musich
Executive Director & Founder, Passport Career
Bio: Susan has worked for 25 years as a global career expert and has coached more than 10,000 people relocating to over 140 countries. Prior to founding Passport Career in 2009, she worked with the World Bank, UN, US State Dept, Peace Corps, GWU, Accenture, Save the Children and Readers Digest. Susan has written 400+ articles and several books on global careers, including a college textbook. She has delivered 150+ presentations in 35 countries throughout Asia, the Americas, Europe and Africa, and her research on cross-border career transitions spans the globe. Susan's BA is in Communications and her MEd is in Counseling & Development. She lived and worked in Mexico, the Philippines and Costa Rica, and currently resides in the Washington, DC area.
Terrell Strayhorn
Director, Center for Higher Education Enterprise (CHEE), Ohio State University
Bio: Dr. Terrell Strayhorn is Professor and Director of the Center for Higher Education Enterprise (CHEE) at The Ohio State University. A renowned student success scholar, highly acclaimed public speaker and thought leader, Strayhorn is author of 10 books including College Students' Sense of Belonging, over 50 book chapters, and over 200 journal articles and other scholarly publications. He's presented over 300 keynotes and invited lectures across the globe, including a TEDtalk in 2011. He's been quoted in Huffington Post, Business First, Chronicle of Higher Education, Ebony, and others, generating more than 5000 citations worldwide. He's a member of Alpha Phi Alpha Fraternity, Incorporated known for using the hashtag #DoGoodWork on social media, Strayhorn was named one of the country's top diversity scholars by Diverse: Issues and became the youngest full professor in Ohio State's history in 2014.
Teresa Dillinger
Manager, Professional Development Programs, UC Davis
Bio: Teresa Dillinger manages and coordinates professional development programs for Graduate Studies at UC Davis. She is the director of the GradPathways program, a campus-wide initiative that partners with other units such as the Internship and Career Center, the University Writing Program, and the Center for Excellence in Teaching and Learning to provide professional and career development opportunities for graduate students and postdoctoral scholars. In addition, Dr. Dillinger co-directs the Professors for the Future program and serves on the Mentoring at Critical Transitions committee - a faculty development program. She is involved in two new programs at UC Davis: FUTURE, funded by an NIH BEST grant, and CETI, a partnership with UCSF that is funded by the Gordon and Irene Moore Foundation. Both programs provide opportunities for graduate students and postdocs to engage in career exploration through internships. Teresa Dillinger previously held a joint appointment with the Internship and Career Center where she provided career counseling and developed and delivered workshops and symposia. She completed her master's and Ph.D. in Geography at UC Davis.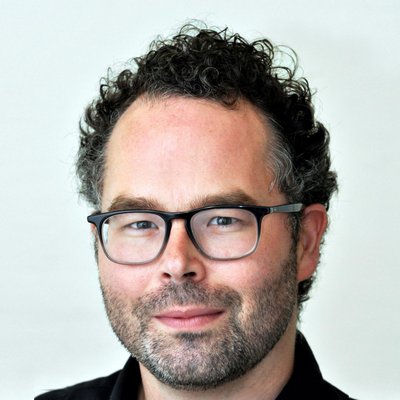 Arne Bakker
Assistant Dean of Career Education & Associate Director of Career Communities for PhDs and Postdocs, BEAM, Stanford Career Education
Bio: Arne Bakker is Assistant Dean of Career Education and Associate Director of Career Communities for PhDs & Postdocs at BEAM, Stanford Career Education. At BEAM, Arne helps Stanford PhD students and postdocs with their career and professional development through career coaching, community building, career education, and program development. He believes there is a wide variety of career options available to PhDs in academia as well as beyond, and he is passionate to help PhDs be successful in all their career choices. Arne did his PhD research in Tumor Immunology at the Netherlands Cancer Institute in Amsterdam. As a postdoc he worked at the Immunology & Pathogenesis division of UC Berkeley before transitioning into Career Education. Besides research, Arne was Director of the Discovery Festival in Amsterdam, co-organized Beyond Academia at UC Berkeley, and has worked as a consultant and visiting scholar for the UC Berkeley Visiting Scholar and Postdoc Affairs (VSPA) program.
Melanie Sinche
Director of Education, Jackson Laboratory for Genomic Medicine
Bio: Melanie Sinche is Director of Education at the Jackson Laboratory for Genomic Medicine, following an appointment as Senior Research Associate in the Labor and Worklife Program, Harvard Law School, to study PhD employment. She served as Founding Director of the FAS Office of Postdoctoral Affairs at Harvard University. Melanie also worked at the National Institutes of Health (NIH) as a Consultant and Career Counselor to design an NIH career center for intramural trainees. She served as Founding Director of the Office of Postdoctoral Services at the University of North Carolina at Chapel Hill. In 2016, Melanie published Next Gen PhD: A Guide to Career Paths in Science with Harvard University Press on career options for science PhDs.
Christine Kelly
Director, Career Development, Claremont Graduate University
Bio: I am a renaissance woman. I'm a painter, knitter, woodworker-aka, a maker. To pay the bills, I help others identify their inner purple squirrel and strategize ways to communicate that to their future employers.
Christina Lambert
Psychologist , UC San Diego
David Purdy
Sr. Data Science Manager for Safety Data Science, Uber
Jennifer Furlong
Director, Career Planning and Professional Develop, Graduate Center City University of New York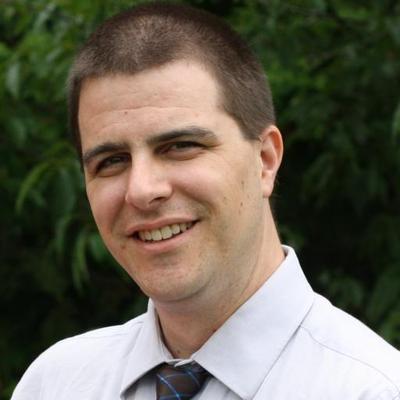 Jonathan Turner
Career Educator, University of Toronto Career Centre
Laura Schram
Director, Rackham Graduate School, University of Michigan
Lizette Lim
Program Coordinator, Visiting Scholar and Postdoc Affairs, University of California Berkley
Nana Lee
Director and Lecturer, University of Toronto