INQAAHE Conference 2017 "Between Collaboration & Competition:The Promises & Challenges for Quality Assurance in Higher Education
Manama Capital Governorate
Feb 27 - Mar 2, 2017
The BQA was established in 2008 by a Royal Decree as an independent national authority attached to the Cabinet of Ministers of Bahrain, to ensure that the quality of education and training in Bahrain meets international standards and good practice in accordance with Economic Vision 2030.
BQA is hosting The Association of Quality Assurance Agencies of the Islamic World (IQA: 16 full members 39 associate members) since October 2013 as well as Arab Network for Quality Assurance in Higher Education (ANQAHE: 13 full members 5 associate members) since June 2014. This exposes its members from both organisations to sharing good practice with the world of professionals that INQAAHE supports; it will have positive impact on BQA and on INQAAHE as a whole. The quality assurance systems in higher education in a number of the surrounding countries is in a rapid growth and for those who will be attending the INQAAHE conference, this would be an excellent opportunity to participate.
By hosting the 2017 INQAAHE conference in the Kingdom of Bahrain, it will allow to experience closely BQA's progress in QA and National Qualifications Framework (NQF) in line towards achieving Bahrain's 2030 economic vision and BQA's strategic objective of advancing its role as a regional and international leader in quality assurance of education and training. BQA provides a unique opportunity to experience QA, at the level of Higher education and across all other sectors of education, as well as, it being the first in the region to have begun implementation of its NQF and its ability to integrate it with QA.
For further details, visit the Conference main page
We are excited to use Whova as our event management solution.
Attendees please download the Award-winning Whova event app to access:
Interactive agenda
Logistics
Shared Documents
Event Announcements
Attendees Profiles
Attendee Interactions
Click here
to check all Whova's benefits.
Carol Bobby
President and CEO, Council for Accreditation of Counseling and Related Educational Programs (CACREP)
Bio: Carol L. Bobby received her doctorate in counselor education from the University of Florida in 1986. The following year, Dr. Bobby was hired as CEO of the Council for Accreditation of Counseling and Related Educational Programs (CACREP). In addition to her position with CACREP, Dr. Bobby has served in numerous leadership positions, including board president of the International Network of Quality Assurance Agencies in Higher Education (INQAAHE), chair of the Association of Specialized and Professional Accreditors (ASPA), and chair of the Center for Quality Assurance in International Education (CQAIE). Carol has written and presented extensively on issues related to accreditation and quality assurance in higher education. Her service has been recognized through such awards as the American Counseling Association's Arthur A. Hitchcock Distinguished Professional Service Award in 2006 and the Thomas J. Sweeney Award for Visionary Leadership & Advocacy in 2015. In addition, she was the recipient of the ONESQA Plaque of Honour for Contributions to the Development of External Quality Assessment in 2014, an award presented by Thailand's national accrediting organization, and of ASPA's Cynthia A. Davenport Award for exceptional contributions in support of specialized and professional accreditation in 2015.
Diane Jones
Senior Fellow, Urban Institutw
Bio: Sr. Diane Auer Jones is a senior fellow in the Center on Labor, Human Services, and Population at the Urban Institute, where her work focuses on expanding postsecondary education and training opportunities, including registered apprenticeship programs. Jones is a recognized expert on higher education access and accountability, federal student aid programs and policies and innovation in educational delivery. She was assistant secretary for postsecondary education at the US Department of Education and held positions on the faculty or in senior administration at the Community College of Baltimore County, Princeton University, and Career Education Corporation. A molecular biologist by training, Jones taught biology for over a decade before transitioning to a career in science and education policy. Her science policy work included senior roles at the National Science Foundation; the Research Subcommittee of the US House of Representatives Committee on Science, Space, and Technology; and the White House Office of Science and Technology Policy. Jones has published on the future of university research, improving STEM education, and the power of apprenticeship in improving postsecondary completion rates. She began her career as a nursing assistant through a youth apprenticeship–style cooperative education program. She holds a bachelor's degree in biology, a master's degree in applied molecular biology, and completed doctoral coursework in cellular and molecular biology.
Dr. Achim Hopbach
Managing Director, Agency for Quality Assurance and Accreditation Austria
Bio: Dr. Achim Hopbach has been working in higher education since 1997. Before taking his current post as Managing Director of the Austrian Quality Assurance Agency (AQ Austria) in 2012, he was the Managing Director of the German Accreditation Council for 7 years. Dr. Hopbach held and holds various positions in quality assurance agencies and associations, such as President of the European Association for Quality Assurance in Higher Education (ENQA) from 2009 to 2013; member of the Hong Kong Council for Accreditation of Academic and Vocational Qualifications (HKCAAVQ) from 2005 to 2013; member of the University Quality International Board (UQAIB), Dubai, since 2015. He works on international consultancy projects, among others in Southeast Asia and Africa. Dr. Hopbach published numerous articles on the Bologna Process, quality assurance and qualifications frameworks.
Dr. Bruno Curvale
civil servant (Research Engineer of National Education), Centre international d'études pédagogiques, France
Bio: Bruno Curvale is a civil servant (Research Engineer of National Education) working at Centre international d'études pédagogiques a public institution responsible for developing French international cooperation in education. He started in career in Quality Assurance In Higher Education in 1988 at Comité national d'évaluation (France). Former President of ENQA (European Association for Quality Assurance in Higher Education) and Former Head of International Affairs at the French National Agency for Evaluation of Research and Quality Assurance (AÉRES), he works today as a Senior Project Coordinator and Head of Higher Education Unit in charge of the analysis and reflection on the best practices in higher education systems at international level in order to bring improvements for the French experience. He is the President of the Accreditation Committee for the two-year technical degrees and of the Advisory Committee for the accreditation of foreign and private higher education institutions and degrees in Luxemburg.
HE Dr. Ahmed Belhoul
Minister of State for Higher Education, United Arab Emirates Ministry of Education
Bio: His Excellency Dr. Ahmad Belhoul was appointed Minister of State for Higher Education in February 2016. In this position, H.E. supervises the development of higher education and scientific research in the UAE. In addition, H.E. overseas universities operating in the UAE, the implementation of higher education policies as well as ensuring the delivery of high-quality tertiary education that aligns with labor market requirements. H.E. Dr. Ahmad Belhoul previously held the position of Chief Executive Officer at Masdar, leading the company's strategic growth and development within the renewable energy and clean technology sector. During this time, H.E. was also a member of the executive committee at Masdar Institute of Science and Technology. Prior to joining Masdar, H.E. was the Chief Executive Officer of strategy and tourism sector development at Dubai's Department of Tourism and Commerce Marketing (DTCM). During his tenure at DTCM, he played a leading role in developing Dubai's Tourism 2020 strategy – an integrated effort to increase visitor numbers to 20 million annually and triple the tourism sector's contribution to the local economy. H.E. was formerly Vice President, Industry Unit of Mubadala Development Company, where he led a team responsible for negotiating partnerships with multinational organizations to increase foreign direct investment in the UAE. H.E. Dr. Ahmad Belhoul's business development and corporate strategy experience dates back to his work with management consulting firm McKinsey & Company, where he advised the Middle East's largest telecommunications and high-tech companies. From 2013 until 2016, H.E. served on the board of Emirates Development Bank, a financial institution setup by the UAE government to promote economic growth in the country through the provision of funding to small and medium-sized companies, industries of strategic importance and key housing developments. H.E. Dr. Ahmad Belhoul has a Ph.D. from Sir John Monash University in Australia, a MSc from the University of Melbourne and a BSc in Telecommunications Engineering from Khalifa University.
HE Dr. Dato' Seri Idris Jusoh
Minister of Higher Education, Ministry of Higher Education Malaysia
Bio: Appointed as Malaysia's Minister of Higher Education in July 2015, HE Dr. Dato' Seri Idris Jusoh had previously held posts as Minister of Education II, Chairman of Majlis Amanah Rakyat (MARA) (2008-2013), Chief Minister of Terengganu (2004-2008) and Deputy Minister of Entrepreneurial Development (1995-1999). Currently Member of Parliament for the beautiful constituency of Besut, Terengganu, Idris' passion for education is second to none. He was instrumental in setting up programmes to bring in native English speakers from the UK and USA in order to enhance English proficiency amongst Malaysian students. He has founded schools known as "Imtiaz Schools" which combine science and Islamic-religious education. At the tertiary education level, Idris is credited with the establishment of the Sultan Zainal Abidin University (UniSZA) Terengganu, and Universiti Malaysia Terengganu (UMT). As Minister of Higher Education, Idris played an important role in the formulation of the Malaysia Education Blueprint (Higher Education) 2015-2025, launched on 7th April 2015, which aims to develop holistic, entrepreneurial and balanced graduates, to enhance industry participation and collaboration with academia, to make Malaysia a regional education hub, and to raise the global prominence of Malaysia's higher education system, among others. Unique initiatives under the Blueprint include the Integrated Cumulative Grade Point Average (iCGPA), the CEO at Faculty Programme, the 2u2i (a work based learning) programme, and Accreditation of Prior Experiential Learning (APEL) (a lifelong learning initiative). Mainstreaming TVET (technical and vocational education and training) is also one of Idris' passions and the Blueprint's goals. Idris calls these initiatives the Ministry's efforts to 'Redesign Higher Education'. Idris came up with the tagline "Soaring Upwards" which is the Ministry of Higher Education's motto. Soaring Upwards is meant to serve as a reminder that Malaysia's education system is improving and has achieved many successes while at the same time, denotes the continuous efforts required to bring Malaysia's higher education system to the next level. Idris holds an MBA (Finance) from the University of New Haven, USA and a Degree in Social Sciences (Economics and Management) from University Sains Malaysia (USM) where he also received the Gold Medal Award for emerging as USM's valedictorian. At USM, Idris was the students' association president while at New Haven, he was the president of the international students association, showcasing his knack for leadership at a young age. He studied Arabic at the University of Jordan in 1994. Committed to lifelong learning, he has also attended the Advanced Management Programmes (AMP) in Harvard (2001) and INSEAD, France (2008), the Leadership in Developing Countries Programme at the Harvard Kennedy School, Harvard University in 2009. Most recently, he attended a Neuro Linguistic Programming course in Orlando, Florida (2016).
Professor Angela Yung Chi Hou
Executive Director, Higher Education Evaluation and Accreditation Council of Taiwan (HEEACT)
Bio: Executive Director of Higher Education Evaluation & Accreditation Council of Taiwan Professor, Higher Education, Fu Jen Catholic University The author of CHEA Principle One VICE President, APQN
Bio: Bastian Baumann is the Managing Director of EQAA European Quality Assurance Agency. In this capacity he is responsible for all major affairs of EQAA. He also works as an independent education consultant, drawing on more than 15 years of international experience. He has helped developing National Qualifications Frameworks as well as the European Qualification Frameworks for lifelong learning and for higher education. He helps designing and improving national and institutional quality assurance systems. Furthermore, he works on strategic management and development and student-centred learning, teaching and assessment methodologies. Bastian regularly works for education institutions, international organizations and public authorities to support and enhance the quality of their work. He has worked as a consultant for quality assurance agencies to align their procedures and standards for external quality assurance in TVET and higher education to international best practice. He works as a reviewer for various quality assurance agencies in Europe, The Middle East and Central Asia. In addition, he conducts trainings for reviewers of quality assurance agencies. Furthermore, he has been developing the concept of the European register of quality assurance agencies (EQAR). Previously, Bastian has held various senior leadership positions in national and international organisations.
Bio: Dr Grant Klinkum is Deputy Chief Executive, Quality Assurance of the New Zealand Qualifications Authority (NZQA). NZQA sets the rules for quality assurance in the tertiary sector in New Zealand. The Quality Assurance Division is responsible for managing approximately 500 non-university providers in relation to entry, maintaining quality through moderation and consistency, carrying out evaluations of provider quality and managing risk. NZQA administers the New Zealand Qualifications framework and the Education (Pastoral Care of International Students) Code of Practice 2016. Grant has the unique standpoint of someone who has worked for private and public tertiary education providers and has worked for both the funding and the quality assurance government agencies. Prior to joining NZQA in early 2014, Grant spent seven years at the Tertiary Education Commission (TEC) in senior management roles. During that time Grant led engagement with the tertiary education sector as General Manager of Tertiary Investment. Prior to the TEC, Grant worked as Deputy Chief Executive at an Institute of Technology and Polytechnic and has worked as a Dean of Faculty at two tertiary education organisations. Grant has a PhD in Political Science from Victoria University of Wellington, a Master's in Education Administration from Massey University and a Master of Arts degree from the University of Canterbury.
Francisco Marmolejo
World Bank
Bio: Francisco Marmolejo is the World Bank's Lead Tertiary Education Specialist and Coordinator of its Network of Higher Education Specialists. He serves as the coordinator of the internal thematic group on higher education, which helps facilitate the exchange of ideas on higher education initiatives across the globe. Previously, he served asfounding Executive Director of the Consortium for North American Higher Education Collaboration (CONAHEC), a network of more than 160 higher education institutions primarily from Canada, the U.S. and Mexico, based at the University of Arizona (UA), where he also worked as Assistant Vice President. At UA, he was Affiliated Researcher at the Center for the Study of Higher Education and Affiliate Faculty at the Center for Latin American Studies.
Hany Helal
Cairo University
Bio: Professor Helal is an expert in Higher Education Reform, Science & Technology and Innovation policies. He has extensive experience in international cooperation, management and cultural activities and was the former Minister of Higher Education and State for Scientific Research (January 2006 - February 2011) and the former President of Senghor University from March 2004 to June 2010. In July 2005, he was appointed the Secretary General of the Education Development Fund, Egypt until September 2009. He worked as the Egyptian Cultural and Scientific Counsellor in France, Belgium, Luxemburg and Switzerland, and the Director for Cultural, Educational and Scientific Office in the Egyptian Embassy, Paris, France, from June 1998 to September 2002. He was the National TEMPUS Coordinator (EU Higher Education Enhancement program), October 2002 – December 2005. He acted as UNESCO Consultant / Interim Administrative Director, International Centre for Synchrotron-Light for Experimental Sciences and Applications in the Middle East (SESAME), Jordan, from October 2002 to December 2005. He was a Program Specialist and National Professional Officer, Earth Sciences, UNESCO Regional Office for Science and Technology for Arab States, September 1993 – June 1998. Hany Helal graduated from Mining Engineering Department, Faculty of Engineering, Cairo University in 1974. He attained his 'Diplôme de Docteur Ingénieur', Earth Sciences (Rock Mechanics and Engineering Geology) from 'Ecole des Mines de Nancy, Institut National Polytechnique de Lorraine', Nancy, France, September 1979 – March 1982. He is a highly regarded member of several committees and associations and has authored several publications in the fields of rock mechanics, engineering geology, cultural heritage preservation and restoration. He has also developed strategic reform plans for Higher Education and Science and Technology in Egypt. Professor Helal has received several outstanding achievement awards, including the "Grand Cross of the Order of Merit of the Federal Republic of Germany" in June 2008, and, the "Grade d'Officier dans l'Ordre des Palmes Académiques", Ministère de l'Education National, de l'enseignement Supérieur et de la Recherche, France in November 2005.
Agnes Witzani
Ms., AQ Austria
Barbara Kelly
Director of Qualifications, Quality and Qualifications Ireland (QQI)
Bassam Alhamad
Dr., Director of Quality Assurance and Accreditation Center
Charles Gressard
Dr., Chancellor Professor and Chair, School Psychology and Counselor Education, CACREP
Diana AlJahromi
Quality Assurance Director -College of Arts, University of Bahrain
Dolina Dowling
Education, Quality Assurance and Management Solutions , Independent Consultant
Susanna Karakhanyan
President, INQAAHE
David ATCHOARENA
Director, UNESCO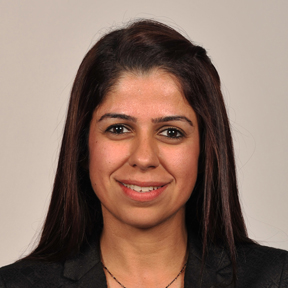 Ema Janahi
Mrs., Bahrain Polytechnic
Esmat Jaffar
Mrs., Education and Training Quality Authority (BQA) - Kingdom of Bahrain
Fabrizio Trifiro
Manager International, QAA
Jawaher Almudhahki
Chief Executive, Education & Training Quality Authority (BQA) - Kingdom of Bahrain
Prof. Badr Aboul Ela
President, ANQAHE
Deepthi Bandara
Dr., Quality Assurance and Accreditation Council, University Grants Commission
Dr Souma Alhaj Ali
Director, Center for Excellence and Governance – Hamdan Bin Mohamed Smart University, – UAE
Dr. Anasse Bouhlal
Dr., UNESCO-Beirut
Dr. Hamed Al Hamammi
Director, UNESCO-Beirut Office
Dr. Thani Al Mehairi
Director General, National Qualification Authority – United Arab Emirates
Eva Fernandez de Labastida
Responsable de evaluación, Unibasq