Teaching History in the 21st Century 2017
Berkeley CA
May 5 - 6, 2017
The goal of this conference is to bring together researchers and practitioners across the K-16 continuum to engage in informed conversation about the theory and practice of teaching. K-12 practitioners and university practitioners and scholars have much to learn from one another. In all sessions, all voices are welcomed and respected.
Panels, seminars & workshops will explore topics particular to contemporary classrooms, such as:

Effectively teach digital native students

Communicating and engaging with public audiences

Applying historical thinking skills beyond the classroom

Using current issues to shape our curriculum and engage students
UC Berkeley History-Social Science Project,

UC Berkeley Department of History, and

UC Berkeley History Graduate Student

Pedagaogy Group
We are excited to use Whova as our event management solution.
Attendees please download the Award-winning Whova event app to access:
Interactive agenda
Logistics
Shared Documents
Event Announcements
Attendees Profiles
Attendee Interactions
Click here
to check all Whova's benefits.
Anne Hyde
Professor, University of Oklahoma
Bio: Anne Hyde has served as Faculty Chair of the American Historical Association Tuning Project since 2011. She is also Professor of History and Editor of the Western Historical Quarterly at the University of Oklahoma, where she moved last year after 23 years teaching history and ethnic studies at Colorado College. She is the author of Empires, Nations and Families: A New History of the American West, 1800-1860 (2012) and other books about the U.S. West.
Charles Tocci
Assistant Professor of Social Studies Education, Loyola University Chicago
Bio: Charles Tocci is an assistant professor of social studies education at Loyola University Chicago, School of Education. Previously, he taught at South Shore Community Academy in the Chicago Public Schools and served as a senior research associate at the National Center for Restructuring Education, Schools, and Teaching (NCREST) at Teachers College, Columbia University. His work has appeared in Review of Research in Education, The Journal of Teacher Education, and Educational Philosophy & Theory. Dr. Tocci also serves on the leadership team for the National Endowment for the Humanities summer teacher program "Rethinking the Gilded Age and Progressivism: Race, Capitalism, and Democracy 1877–1920."
Chris Carlsson
co-director, Shaping San Francisco
Bio: Chris Carlsson is a co-director and founder of the multimedia history project, Shaping San Francisco. Carlsson also helped found the San Francisco magazine Processed World and the monthly urban bike-ins known as Critical Mass. He is the author of Nowtopia (AK Press, 2008) and the novel After the Deluge (Full Enjoyment Books, 2004) in addition to editing four books. You can learn more and follow his blog at: www.chriscarlsson.com.
Christian Heuer
Post-doctoral Fellow, University of Education Heidelberg (Germany)
Bio: Christian Heuer, PhD, has served as a post-doctoral fellow in the research college "Effective Diagnosis of Competencies in Teacher Training" (EKoL) at the University of Education, Heidelberg since 2016. His primary research interests extend to the theory of history didactics, history learning in the classroom, and the development of school and teaching.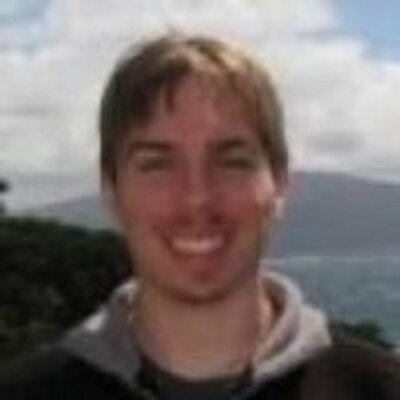 Christopher Church
Assistant Professor, University of Nevada, Reno
Bio: Christopher Church is an Assistant Professor of History at the University of Nevada, Reno. Formerly the Program Coordinator for the Social Sciences Data Lab (D-Lab) at the University of California, Berkeley, he currently co-directs the Nevada Center for Data and Design in the Digital Humanities at the University of Nevada, Reno. He is a cultural historian and digital historian of the French colonial world who specializes in imperialism, nationalism, and social movements in the 19th and 20th centuries. His intellectual specialties include colonialism, citizenship, and environmental history, as well as databases, GIS, scripting, and web design.
Chris Doyle
Director of Global Studies, Watkinson School
Bio: Chris Doyle has taught the "war on terror" in high school and college history classes since 2005. His teaching of this subject was featured in a story in the New York Times. He also won an award for teaching related to 9-11 from the 9-11/WTC Tribute Center (2012), and his published work about teaching the war on terror has appeared in The American Educator and Education Week. In addition to serving as the Director of Global Studies at the Watkinson School in Hartford, CT, he is an adjunct professor of history at Central Connecticut State University. He holds a doctorate in history and is currently writing a book on teaching about violence.
Connie Williams
Teacher Librarian, Petaluma Joint Union High School District
Bio: Connie Williams is a National Board Certified Teacher Librarian at with the Petaluma City Schools for 25+ years. She is a member of the American Library Association:Government Information for Children Committee, past-chair of the American Association of School Librarians Legislation committee, and a member of the California State Library Services Board. She is a member and past-president of the California School Library Association. She has written many articles about teaching, learning, and libraries and is the author of the forth-coming book: Understanding Government Information: a Teaching Strategies Toolkit for Grades 7-12.
David Alexandre-Wagner
Associate Professor in History, University of Stavanger (Norway)
Bio: David Alexandre-Wagner is currently an associate professor in history at the University of Stavanger (Norway), teaching topics in classical history, historiography and digital history. He has taught and completed research on French culture and history (French Studies). My Ph.D. thesis focused on the representation of the suburbs in French films over time. His current research interests center on visual and critical literacy, especially in relation to the use and reception of history films.
David Perry
Professor of History, Dominican University
Bio: David M. Perry is Professor of History at Dominican University and author of Sacred Plunder: Venice and the Aftermath of the Fourth Crusade. Perry received his PhD from the University of Minnesota and has published articles on hagiography, crusading, relics, and urban culture. He is currently the Director of Undergraduate Research at Dominican University. Perry is also a widely-published journalist on history, disability rights, and higher education. He is a regular columnist at Pacific Standard Magazine.
David Wagner
Associate Professor, University of Stavanger (Norway)
Bio: David Alexandre-Wagner is currently an associate professor in history at the University of Stavanger (Norway), teaching topics in classical history, historiography and digital history. He has taught and completed research on French culture and history (French Studies). My Ph.D. thesis focused on the representation of the suburbs in French films over time. His current research interests center on visual and critical literacy, especially in relation to the use and reception of history films.
Debbie Abilock
Consultant, NoodleTeach
Bio: Debbie Abilock, is known for her work on innovative curriculum design, thoughtful technology integration, and multiple literacies. She publishes, lectures and consults internationally based on over 30 years of experience as a curriculum coordinator, director of a library-IT department, and school administrator. She writes a column "Adding Friction" for School Library Connection on designing deliberate thinking into the research process and co-authored Recipe for an Infographic with Connie Williams. She is a co-founder and directs the education vision of NoodleTools Inc., a platform for teaching student research.
Catherine Kudlick
Professor of History and Director, Paul K. Longmore Institute on Disability, San Francisco State University
Bio: After two decades at the University of California, Davis, Catherine Kudlick became Professor of History and Director of the Paul K. Longmore Institute on Disability at San Francisco State University in 2012. She has published a number of books and articles in disability history, including Reflections: the Life and Writings of a Young Blind Woman in Postrevolutionary France and "Disability History: Why We Need Another Other" in the American Historical Review. She oversaw completion of Paul Longmore's posthumously published book, Telethons: Spectacle, Disability, and the Business of Charity. She is co-editing The Oxford Handbook of Disability History with Michael Rembis and Kim Nielsen. As director of the Longmore Institute, she directed the public history exhibit "Patient No More: People with Disabilities Securing Civil Rights" and co-hosts Superfest International Disability Film Festival.
Helaine Blumenthal
Classroom Program Manager, Wiki Education Foundation
Bio: Dr. Helaine Blumenthal completed her Ph.D. in History at UC Berkeley, with a concentration in Modern European and Jewish History. Before beginning at the Wiki Education Foundation, she served as a Content Developer for Cengage Learning, where she worked on a variety of online projects in the fields of World and European History. At the Wiki Education Foundation, Dr. Blumenthal oversees more than 300 higher education courses with Wikipedia-editing components, helping instructors navigate both Wikipedia and the suite of tools provided by the Wiki Education Foundation.
Elizabeth Honig
Associate Professor, History of Art, U.C. Berkeley
Bio: Elizabeth Alice Honig was obsessed from an early age by anything to do with her namesake, Elizabeth I. An undergraduate career at Bryn Mawr, where she served as Costumes Mistress to the annual Elizabethan May Day celebrations, confirmed this inclination. She worked at Hampton Court Palace and then went to Yale. There, her secondary fascination with shopping lead to a change in direction and she wrote her dissertation on Flemish market scenes and the history of economic thought. In 1996 she came to Berkeley, where she began working on the art of Jan Brueghel, son of the more famous Pieter. Through Brueghel she has become interested in issues of copying, originality, artistic collaboration, and historical techniques of painting; narrative, scale, style, and the notion of the Baroque.
Emily Richards
Academic Coordinator, UCBHSSP
Bio: Emily coordinates and runs on-campus programmings, including summer institutes focusing on both the content and pedagogy of history instruction. Additionally, she provides programming and curriculum support to teachers at school sites, focusing on redesigning content, integrating literacy, and fostering historical thinking. Emily was a middle school history teacher in the Mt. Diablo School district. There, she was a member of the district's Teaching American History grant partnership with the UC Berkeley History-Social Science Project from 2007-2011.
Emily Wilkinson
SEI World History Teacher on Special Assignment, Castlemont High School, Oakland Unified School District
Bio: Emily Wilkinson (M.A. Romance Languages, UO; S.S.C. ELA/Social Studies, SFSU) currently works at Castlemont High School in East Oakland where she teaches World History in the Newcomer Program. She has fostered language acquisition in various roles for over 9 years to secondary and post-secondary students residing in both California and Oregon.
Freda Lin
Education Program Director, The Fred T. Korematsu Institute
Bio: Freda is a long time advocate of social justice issues and has promoted awareness of this for 16 years as a history teacher in Chicago and San Francisco Bay Area secondary schools. She initiated new diversity programs and activities at the schools in which she worked by collaborating with students, staff and the surrounding community. Her main goal was to always transform people's perspectives on various issues they never knew about while affirming voices that are rarely heard. Her experience in the classroom informs her work with the Fred T. Korematsu Institute.
Gaeby Todesco
Social Studies Teacher, Carondelet High School
Bio: Gaeby teaches World History to both regular and honors students at Carondelet High School.
Jeff Nokes
Associate Professor, Brigham Young University
Bio: Jeffery D. Nokes is an associate professor in the History Department at Brigham Young University. He has a PhD in teaching and learning from the University of Utah, with an emphasis on literacy in secondary social studies classrooms. A former middle school and high school teacher, his research focuses on history teaching and learning and historical literacy. He is the author of Building Students' Historical Literacies: Learning to Read and Reason with Historical Texts and Evidence and co-authored Explorers of the American West: Mapping the World through Primary Documents. Jeff has published several journal articles and book chapters on the topic of historical literacy, literacy instruction, and teacher preparation. He has received several teaching awards and currently teaches historian's craft and teaching methods courses for prospective social studies and history teachers.
Kelly Schrum
Associate Professor, George Mason University
Bio: Kelly Schrum is the Director of Educational Projects at the Roy Rosenzweig Center for History and New Media and associate professor in the Higher Education Program at George Mason University. Her work focuses on teaching and learning in the digital age, including online learning, digital storytelling, and history education. Schrum has directed more than two dozen digital projects, including Teaching History with more than 4 million visitors and 18 million page views annually. Schrum received her B.A. in history and anthropology from U.C. Berkeley and her Ph.D. in history from Johns Hopkins University.
Larissa Pitts
Doctoral Candidate, UC Berkeley
Bio: Larissa Pitts is a PhD candidate in the Department of History at UC Berkeley. Her main area of expertise is the environmental history of modern China. Her dissertation outlines the rise of Chinese scientific forestry in the late nineteenth and early twentieth centuries. She argues that the idea of the "forest" was not native to China and only came about in response to the increased demand for timber due to the introduction of modern technologies.
LisaRuth Elliott
Co-Director, Shaping San Francisco
Bio: LisaRuth Elliott is the co-director of the multimedia history project Shaping San Francisco and has spent the past two decades flexing her grassroots activist, artist, and community historian muscles in San Francisco and internationally (e.g. Haiti, Thailand, and Peru). She has written for, edited, and produced print and web-based communication materials for Bay Area non profits since 1996. She is an artist in many mediums. Her work can be found at: lisaruthcreates.com.
Lucia Carter
Associate Professor, Chair, History Department, Mars Hill University
Bio: For the past fifteen years Lucia Carter has been teaching survey level world history courses and upper-level modern European history courses at Mars Hill University, a small private, liberal arts institution in the Southern Appalachian Mountains. Her area of interest is historical thinking and cognitive development.
Lynn Burnett
Creator of the Cross-Cultural Solidarity History Education Project, CrossCulturalSolidarity.com
Bio: Lynn Burnett is a high school history teacher, currently taking a few years away from the classroom to develop the Cross-Cultural Solidarity History Education Project. At this project, he develops resources about black/brown solidarity; black internationalism; and white allyship in U.S. history. His aim is to support teachers and their students, as well as social justice advocates and those seeking to build solidarity in the present moment. Lynn's teaching career began a decade ago in the jails and juvenile justice systems of Arizona, and he has since taught in three major public high schools in East Oakland.
Marwan Hanania
Assistant Professor, University of Nevada, Reno
Bio: Marwan D. Hanania is a scholar of Middle Eastern history and teaches at the University of Nevada, Reno. He has taught at Stanford University, Coastal Carolina University and the American University of Sharjah in the areas of world history and Middle Eastern studies. He is currently working on a book entitled From Colony to Capital: Amman, City in the Middle, 1878-2016. He is also researching a second project on the history of sectarian and tribal enmities in the Middle East since 2011. Prof. Hanania received his Ph.D. at Stanford University in history in 2011.
Matthew Downey
Professor, University of Northern Colorado
Bio: Matthew Downey recently retired from the University of Northern Colorado, where he was a Professor of History and Director of the Social Science Program, the Hewitt Institute for History and Social Science Education, and the Interdisciplinary Studies Elementary Teaching major. Prior to that, he held teaching and/or administrative positions at the University of California, Berkeley; the University of Colorado, Boulder; the University of California, Los Angeles (visiting) and Louisiana State University. He has written several books and articles about history education, as well as elementary and secondary history textbooks.
Matt Gabriele
Associate Professor of Medieval Studies, Department of Religion and Culture, Virginia Tech
Bio: Matthew Gabriele is an associate professor and coordinator of Medieval & Early Modern Studies in the Department of Religion and Culture at Virginia Tech. His research and teaching are generally concerned with religion and violence, whether manifested in the Middle Ages or modern world. This include events and ideas such as the Crusades, apocalyptic expectation, religion and politics, as well as pop culture such as Game of Thrones or Dragon Age. He currently serves as Councilor of the Medieval Academy of America.
Nicholas J. Steneck
Associate Professor of History, Wesleyan College
Bio: Dr. Steneck is currently an Associate Professor of History at Wesleyan College in Macon, Georgia. His previous teaching appointments included positions at Florida Southern College. He received his Ph.D. in history from The Ohio State University. Dr. Steneck has long been interested in college-level teaching and mentoring, and in addition to participating in regional conferences on teaching and learning, he was invited to present on aspects of this teaching at the 2016 American Historical Association's Workshop on Undergraduate Teaching. He was an early adopter of Reacting to the Past games, multi-session inquiries that were developed at Barnard College.
Paul Burnett
Oral Historian, UC Berkeley
Bio: Paul Burnett is a Historian/Interviewer and Associate Academic Specialist at the Oral History Center. He joined the OHC in 2013 from the Science and Technology Studies Programme at St. Thomas University in New Brunswick, Canada, where he was an Assistant Professor. Before that, Paul spent a year in Philadelphia researching and producing museum exhibits for the American Philosophical Society. He completed his PhD at the Department of History and Sociology of Science at the University of Pennsylvania, where he developed his research on the politics of expertise—how scientists and experts of all kinds establish their credibility, and how people choose between different kinds of expertise to try to solve complex social, political, scientific, and technical problems. He is currently writing a book on agricultural economics, neoliberalism, and development.
Ruchi Agarwal-Rangnath
Assistant Professor and Faculty Coordinator for the MAT program in the Branch Campuses, University of San Francisco School of Education
Bio: Ruchi Agarwal-Rangnath is an Assistant Professor at the University of San Francisco and vice-president of the California chapter of NAME (CA-NAME). A former elementary education teacher, Ruchi's teaching and research focus is primarily on social studies education, teacher education for social justice, and multicultural education. She recently published the books Teaching Social Studies for Social Justice: Becoming a Renegade and Social Studies, Literacy, and Social Justice in the Common Core Classroom: A Guide for Teachers.