WiCyS 2017 - 4th National Women in Cybersecurity Conference
Tucson AZ
Mar 30 - Apr 1, 2017
Despite the growing demand and tremendous opportunities in the job market, cybersecurity remains an area where there is significant shortage of skilled professionals regionally, nationally and internationally. Even worse, women's representation in this male-dominated field of security is alarmingly low.
WiCyS strated with a National Science Foundation grant (Award #1303441, Lead PI: Dr. Ambareen Siraj, Computer Science, Tennessee Tech University) as a collaborative project between Tennessee Tech, University of Memphis, and Jackson State Community College. Since then, with support from various industry, government and academic partners, WiCyS has become a continuing effort to recruit, retain and advance women in cybersecurity. It brings together women (students/faculty/researchers/professionals) in cybersecurity from academia, research and industry for sharing of knowledge/experience, networking and mentoring.
Through the WiCyS community and activities we expect to raise awareness about the importance and nature of cybersecurity career. We hope to generate interest among students to consider cybersecurity as a viable and promising career option. Any individual or organization interested in supporting recruiting and retention efforts for women in cybersecurity is encouraged to participate. Beyond the annual conference, WiCyS is a community of engagement, encouragement and support for women in cybersecurity.0
We are excited to use Whova as our event management solution.
Attendees please download the Award-winning Whova event app to access:
Interactive agenda
Logistics
Shared Documents
Event Announcements
Attendees Profiles
Attendee Interactions
Click here
to check all Whova's benefits.
Dana Dachman-Soled
Assistant Professor, Department of Electrical and Computer Engineering, University of Maryland
Bio: She is affiliated with the Maryland Cybersecurity Center. She is supported in part by an NSF CAREER award, a Ralph E. Powe Junior Faculty Enhancement award, a financial assistance award from NIST and a research partnership award from Cisco. She is also the recipient of a Summer 2016 Research and Scholarship (RASA) award. Prior to joining University of Maryland, she spent two years as a postdoc at Microsoft Research New England. Before that, she completed her PhD at Columbia University under the supervision of Prof. Tal Malkin. Her research interests are in cryptography, complexity theory and security. She has broad interests in cryptography including security against physical attacks, post-quantum cryptography, secure multiparty computation, and black-box complexity. She is also interested in property testing of Boolean functions and cryptographic hardness of learning.
Diane Miller
Director of InfoSec Opera ons and Iden ty Management, Northrop Grumman
Bio: Diane Miller is the director of InfoSec Operations and Identity Management at Northrop Grumman and director, Global Cyber Education and Workforce Development Programs for the company. As director, Infosec Operations and Identity Management, Ms. Miller ensures effective operational leadership of the Information Security function for Northrop Grumman's Global Network and leads all aspects of both assured identity and identity provisioning for the company's employees and business partners. As director, Global Cyber Education and Workforce Development Programs, Ms. Miller is the focal point for the corporation's global cybersecurity education, outreach and workforce development initiatives. She leads the Northrop Grumman Foundation's role as presenting sponsor of CyberPatriot, the National Youth Cyber Education program created by the Air Force Association, and manages the company's role – in partnership with Cyber Security Challenge UK – to run CyberCenturion, the UK's first team-based cyber competition for 12 – 18-year olds. She also leads the company's role in CyberArabia, a cyber competition and training session for students across Saudi universities. Ms. Miller is a nationally recognized speaker on the need to educate and develop a diverse highly-talented cyber workforce. She is active in numerous federal and state/local boards, academic institutions and not-for-profit entities and participates in several public-private partnerships to advance global STEM and cyber workforce initiatives. Previously, Ms. Miller was the group director of Programs for the Enterprise Infrastructure group of Northrop Grumman's Information Technology sector. In this role, Ms. Miller increased stakeholder value through excellent program performance. She was responsible for establishing the processes, methods and tools that enable quantitative management and successful execution of our complex programs. She was also responsible for ensuring alignment of program management capabilities with current and future business needs. Ms. Miller has more than 30 years of experience in the development of client solutions through the application of information technologies. Ms. Miller is an experienced leader in organizational change and strategic improvement using key initiatives such as Program Management Body of Knowledge (PM BOK), Mission Assurance, Lean Six Sigma, CMMI Level 5, AS9100 and ISO 9001:2000. Prior to joining Northrop Grumman in 1985, Ms. Miller was a senior systems analyst at McDonnell Douglas, serving as engineering-manufacturing interface for automated electrical system engineering and production and as lead for numerous process improvement initiatives. Ms. Miller is a member of the Advisory Board for the IEEE Software Technology Conference, a member of the Association of Information Technology Professionals, and a founding member of the National Software Council. For 12 years, she served on the Editorial Board of the Northrop Grumman Corporation Technology Review Journal. She is a member of the President's Strategy Development Council for California State Polytechnic University, Pomona, the National Visiting Committee for the National Science Foundation's National CyberWatch Center and CyberWatch West, and a member of the Education and Workforce Development Working Group at the U.S. Department of Homeland Security. She graduated Magna Cum Laude with a bachelor of science degree in information systems from California State Polytechnic University, Pomona. She is a Certified Computing Professional (CCP), conferred by the Institute for the Certification of Computer Professionals, and is a Certified Six Sigma Green Belt.
Eleni Gessiou
Security Engineer, Facebook
Bio: Eleni Gessiou is a Security Engineering Manager at Facebook, where she's focused on protecting the platform's most targeted and vulnerable populations. She holds a Bsc and MSc degree from the Computer Science Department of University of Crete, Greece and a second MSc in Computer Science and Engineering from the NYU Polytechnic School of Engineering with an emphasis on privacy.
J. Radowicz
Security engineer, Google
Bio: In the security field for over ten years, J. has worked for both the public and private sector. She has been a reverse engineer, forensic analyst, incident responder, and intrusion analyst during that time. She believes very strongly in educating users about security and potential threats in order to empower them in the workforce and in their personal lives.
Jennie Kam
Security Researcher, Cisco Systems
Bio: Hardware/Firmware security researcher at Cisco Middle and high school STEM event volunteer: GenCyber, Girlstart, Girls Power Tech, Austin Partners in Education Educated at The University of Texas at Austin and Georgia Tech. I'm a Rambling Wreck who bleeds burnt orange. Volunteers at the Packet Hacking Village at DEFCON who hosts the Wall of Sheep! Likes: Hiking national parks, watching NFL, MLB, and college football, loyal to Houston Astros and Texans, loves Disney movies, playing tennis, scrapbooking, and playing with my dog.
Alejandra Quevedo
Security Engineer, Facebook
Allen Stubblefield
Cyber Defense / Computer Science Teacher, Troy High School, Fullerton CA
Amanda Rousseau
Malware Researcher, Endgame
Dr. Ambareen Siraj
Founder, WiCyS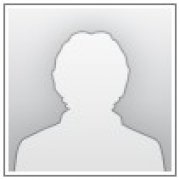 Amelia Phillips
Tenured Faculty, Highline College
Ana Anton
Georgia Institute of Technology
Bio: Dr. Annie is also the commissioner at NIST commission on enhancing national cybersecurity. She has served the national defense and intelligence communities in a number of roles since being selected for the IDA/DARPA Defense Science Study Group in 2005-2006. Her current research focuses on the specification of complete, correct behavior of software systems that must comply with federal privacy and security regulations. She is founder and director of ThePrivacyPlace.org. Anton currently serves on various boards, including an Intel Corporation Advisory Board and the Future of Privacy Forum Advisory Board. She is a former member of the U.S. DHS Data Privacy and Integrity Advisory Committee, the CRA Board of Directors, the NSF Computer & Information Science & Engineering Directorate Advisory Council, the Distinguished External Advisory Board for the TRUST Research Center at U.C. Berkeley, the DARPA ISAT Study Group, the USACM Public Policy Council, the Advisory Board for the Electronic Privacy Information Center in Washington, DC, the Georgia Tech Alumni Association Board of Trustees, the Microsoft Research University Relations Faculty Advisory Board, the CRA-W, and the Georgia Tech Advisory Board (GTAB). Prior to joining the faculty at Georgia Tech in 2012, she was a Professor of Computer Science in the College of Engineering at the North Carolina State University. Anton is a three-time graduate of the College of Computing at the Georgia Institute of Technology, receiving a Ph.D. in 1997 with a minor in Management & Public Policy, an M.S. in 1992, and a B.S. in 1990 with a minor in Technical and Business Communication. In 2006, she was honored with an award for "Most Influential Paper of ICRE 1996″ at RE'06 for her 1996 paper entitled "Goal-Based Requirements Analysis". Her 1994 IEEE Software paper with co-authors Colin Potts and Kenji Takahashi was ranked the #10 most highly cited IEEE Software paper in its 25th Anniversary issue. She is a former associate editor of IEEE Transactions on Software Engineering, former cognitive issues area editor for the Requirements Engineering Journal, and a former member of the International Board of Referees for Computers & Security. From 2008-2012 she served as co-Vice Chair of the ACM U.S. Public Policy Executive Committee. She is a member of the International Association of Privacy Professionals, a member of Omicron Delta Kappa (ODK) National Leadership Honor Society, a senior member of the IEEE, and an ACM Distinguished Scientist.
Anna Vaccari
Privacy Program Manager, Facebook
Brooke Hunter
Chief of Staff & Director of Strategic Initiatives, New America
Caroline Wong, CISSP
Vice President, Security Strategy, Cobalt.io
Coreen Button
Vice President, Information Security Specialist, Bank of America
D. Renee Tarun
Deputy Special Assistant to the Director and Director for the Na onal Security Agency's Cyber Task Force, NSA for Cyber
Daniel Manson
Professor, Computer Information Systems, California State Polytechnic University Pomona
Danielle Santos
NICE Program Manager, NIST
Deanne Cranford-Wesley
Department Chair, Davis iTEC Center/Cyber Secuirty Center, Forsyth Technical Community College
Debra Baker, CISSP
Product Certifications Engineer, Cisco Systems
Dzung Pham
Security Consultant, Synopsys Inc
Elizabeth Hawthorne
Professor, Computer Science, Union County College
Hsinchun Chen
Conference Co-Chair, University of Arizona
Jackie Bow
Security Engineer, Facebook
Jeannette Rosario
Director, Global Security, Aetna
Jennifer Grant, MS, MBA, PhD, CISSP
Information and Computer Science Community Faculty, Metropolitan State University
Jessica Smith
Managing Director of Digital Forensics, Stroz Friedberg
Chad Renfro
Chief Information Security Officer - Technology Risk Executive, Fidelity Investments
Contessa Hoskin
Program Manager, Raytheon IDS